Stay
Extend Your Summer in Montebello
Not ready to say goodbye to summer yet? Same here. This is why we love to extend the summer season, just a little longer. With 300 acres of natural surroundings and a prime location on the Ottawa River, our resort offers outdoor activities well into the months of September and October. Discover how you can extend your summer in Montebello.
Picnic Baskets
Name a better way to be immediately transported to summer than an afternoon picnic! Early fall is a time when summer's nostalgia harmonizes with autumn's coziness, creating an experience that's as heartwarming as the foods shared and memories made. A blanket, a beautiful view and one of our delicious picnic baskets — have yourself a perfect afternoon.
BRP Experience Center
The BRP experiences cater to all adventurers, from families seeking bonding experiences to groups of friends searching for challenges and colleagues looking for team-building activities. Their experienced guides can tailor the riding style to your comfort level, ensuring an exhilarating outdoor adventure in power sports. Choose from a wide selection of experiences that cater to all needs, from basic skills learning to improving riding techniques and having fun with your friends.
Fall Golf
Summer is coming to an end, but the fun continues on our course this fall. Recognized for its fascinating history, the Fairmont Le Château Montebello golf club's tradition lives on for a 90th year. Perfectly located on the mountainside, the fairways are lit up with the most beautiful fall colors and give way to a truly incredible game. Here's why we believe golfing in September and October is simply spectacular.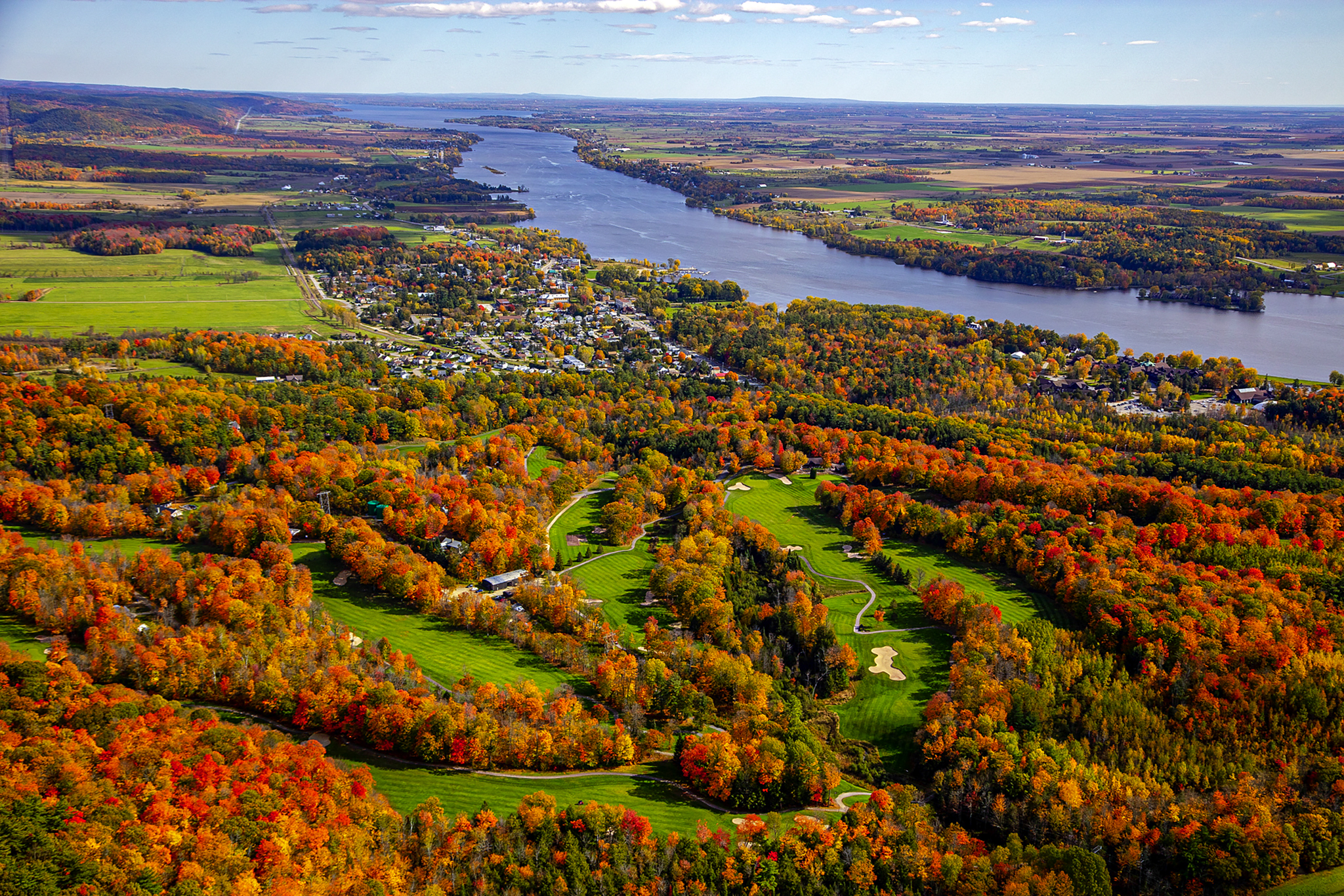 Cabanas, Terraces and Cozy Chairs
On weekends, the fun continues at our prime summer locations. Cabanas, once lively hubs of summer relaxation, now offer a cozy haven to unwind amidst the brisk breeze. Plunge into the heated pool or soak in our hot tub as you enjoy a 360 view of our resort. Terraces, once adorned with blooming flora, find a new charm in the fall. Gather on one of our terraces to enjoy the last waning rays of sunlight, as you savor one of our delicious dishes or sip on your favorite wine. At all times, a classic remains with our cozy chairs comfortably located by the river and by the outdoor fireplaces. You don't have to say goodbye to your summer favorites just yet at Fairmont Le Château Montebello!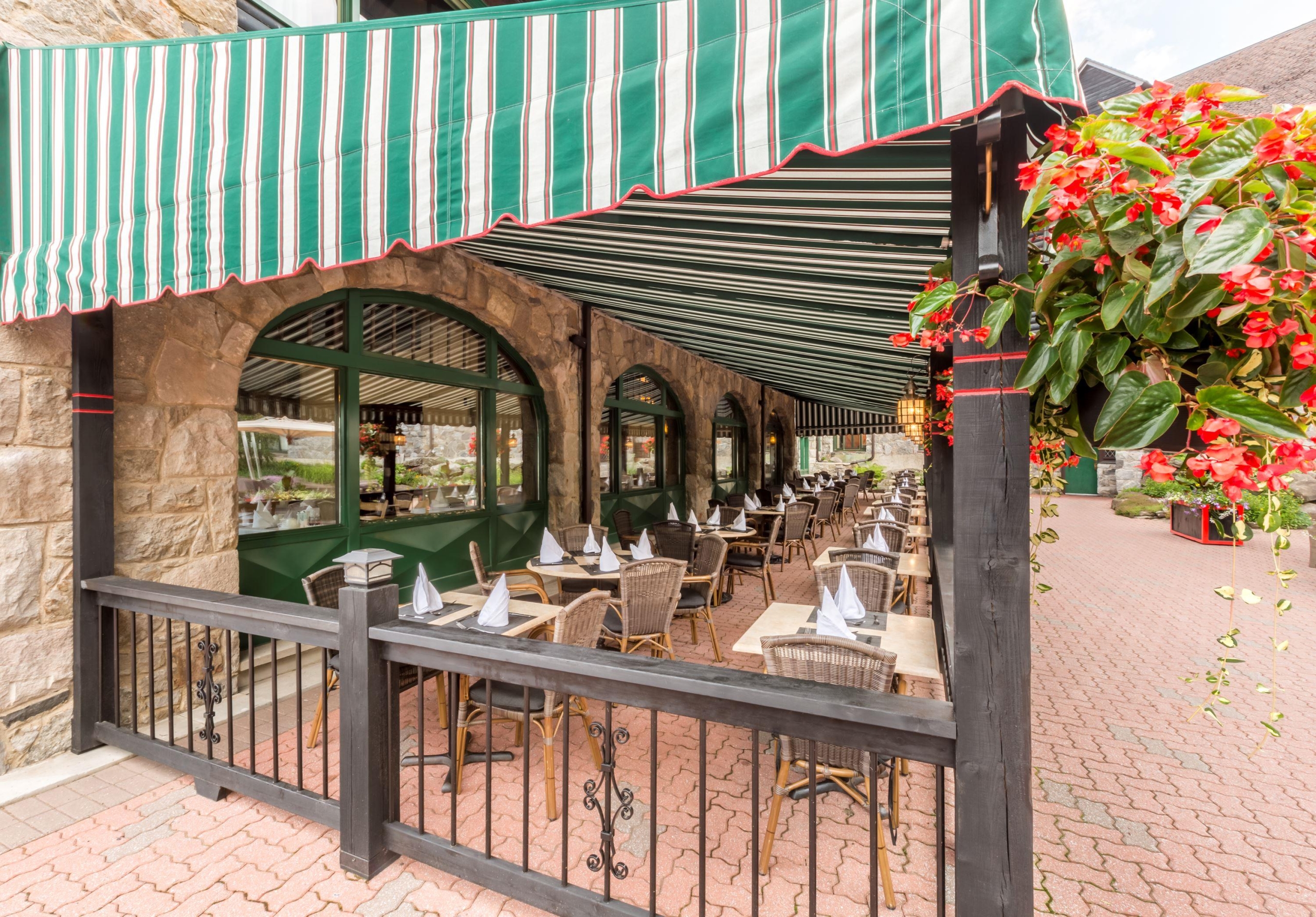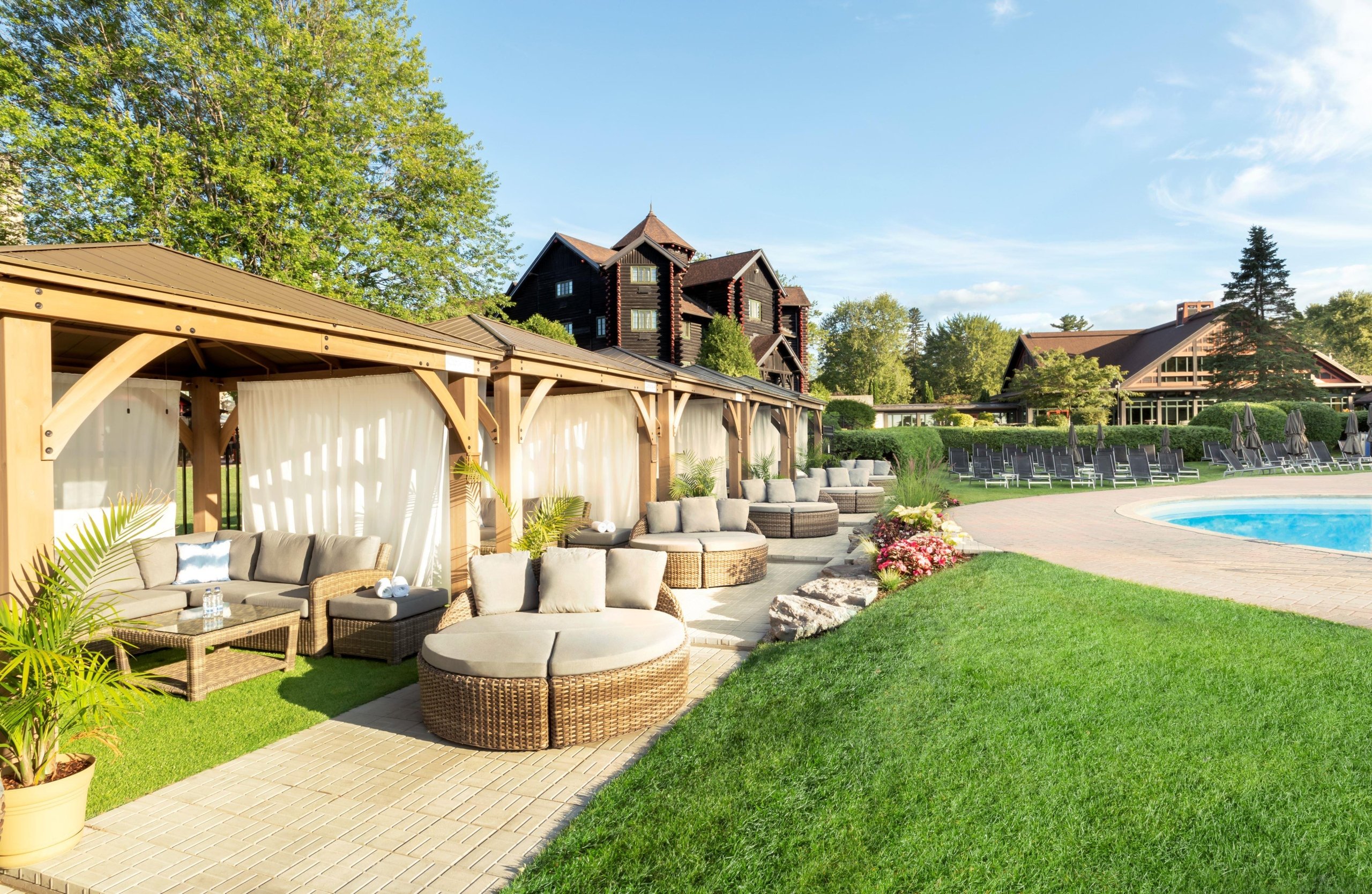 Resort Activities
Surrounded by 300 acres, our resort offers outdoor adventures well into the colorful season of early fall. Venture into the forest to explore the bike trails, sail the Ottawa river aboard a kayak, canoe or paddleboard or the multiple sports facilities such as the tennis, volleyball and basketball courts. The Sports Chalet and the Nautical Pavilion are both open until Canadian Thanksgiving.