Stay
Winter getaway at Château Montebello: 48 hours of pure fun!
To make the most of winter, there is nothing like playing outside. This season is full of beauty and outdoor fun – snowshoeing, cross-country skiing, tubing and more! At Château Montebello, the magic is felt for a most memorable winter getaway. Discover how to enjoy 48 hours in the magnificent destination of Montebello.
In 48 hours, you will have played outside, enjoyed the fresh air, admired the comforting flames of a crackling fire, have pampered yourself at the spa, discovered new species of animals and have tasted the best local treats.
Winter Fun Package
This package is specially designed for winter stays; both for the outdoors and for cottage living. Enjoy several on-site activities in addition to credits at the spa and on snowmobile rides. Starting at $370 per night including daily breakfast.
The Great Outdoors Between River and Mountain
Did you know that the Château Montebello resort rests on 300 acres of surrounding forest waiting to be discovered? Located on the banks of the Ottawa River and at the foot of Mount Westcott, the destination is an ideal place to enjoy the joys of winter. There are several activities to practice alone, as a couple or with your family just a few steps from the hotel.
The snowshoe and cross-country ski trails run along the river and wind through the woods for an enchanting moment among the site's century-old trees. It is true that a plunge into nature is revitalizing: body and mind. After an afternoon of playing outside, the fire pits await you to relax and warm up. Fireplaces are available outside, not to mention the iconic six-sided fireplace in the main lobby. Talk about the ultimate après ski vibe!
Discover all of our outdoor activities:
Snowshoeing on 5 km of trail around the hotel
Cross-country skiing on 42 km of trails for all levels (also accessible on snowshoes)
Skating and hockey on the ice rink of the resort where string lights and music make for a great ambiance
Tubing on weekends and spring breaks
Horse-drawn sleigh rides ($)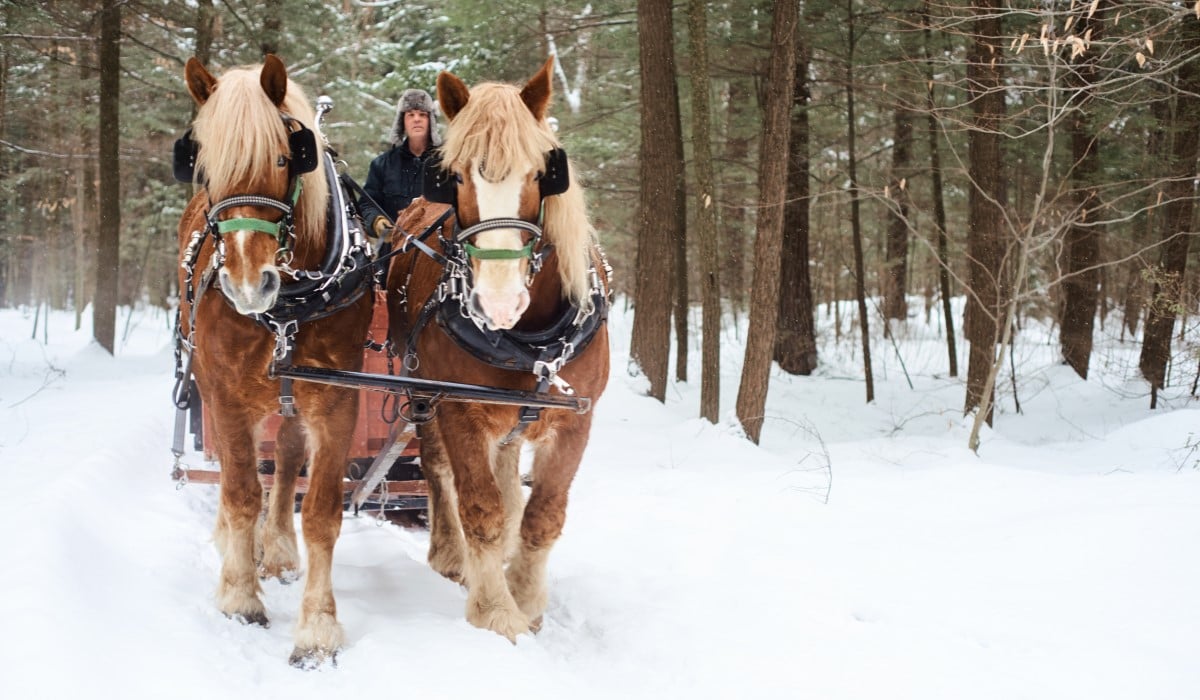 Equipment Rental
To travel lighter despite the needs of the winter season, the resort offers all the equipment you need to have fun on site. Find cross-country skis, snowshoes, skates, tubes as well as the facilities. Cross-country skiers are encouraged to bring their own equipment. Everything is included in the resort experience fee.
Curling

When was the last time you tried something for the first time? Curling is definitely a must for the whole family when visiting us. With the help of an instructor, learn the basics of this quintessentially Canadian sport in our professional facilities. An experience not to be missed for amateurs and enthusiasts alike!
Cottage Life
Enjoying winter is also about lounging and enjoying the warmth of a cottage. Described as the ultimate Canadian experience, take refuge in the rustic comfort of our giant log cabin. The main lobby, reminiscent of a large atrium and its central six-sided fireplace, is undoubtedly the place where you will want to be to relax, read or play a board game. To the sound of the gentle crackling of fire, let yourself be transported into a warm atmosphere.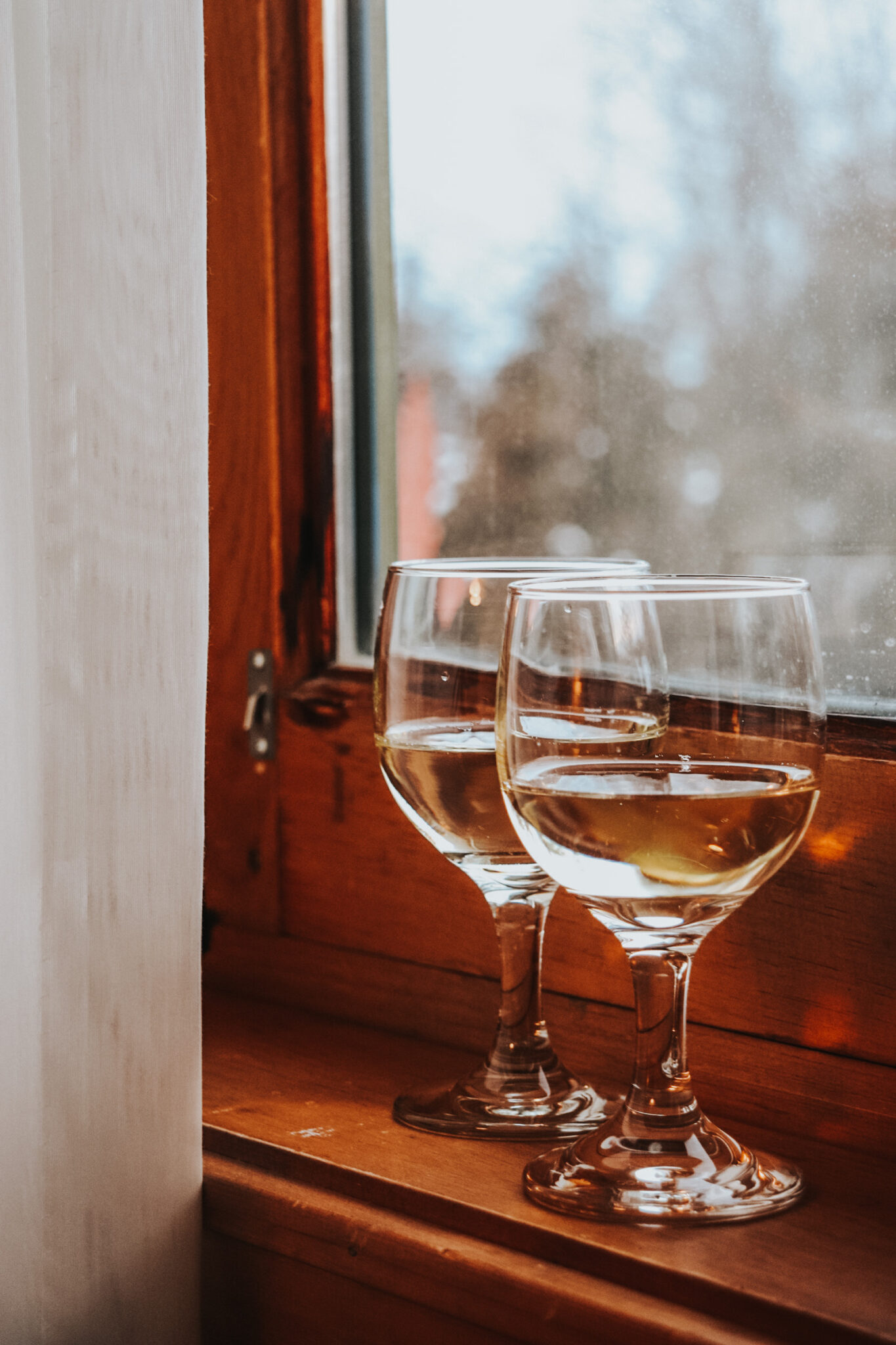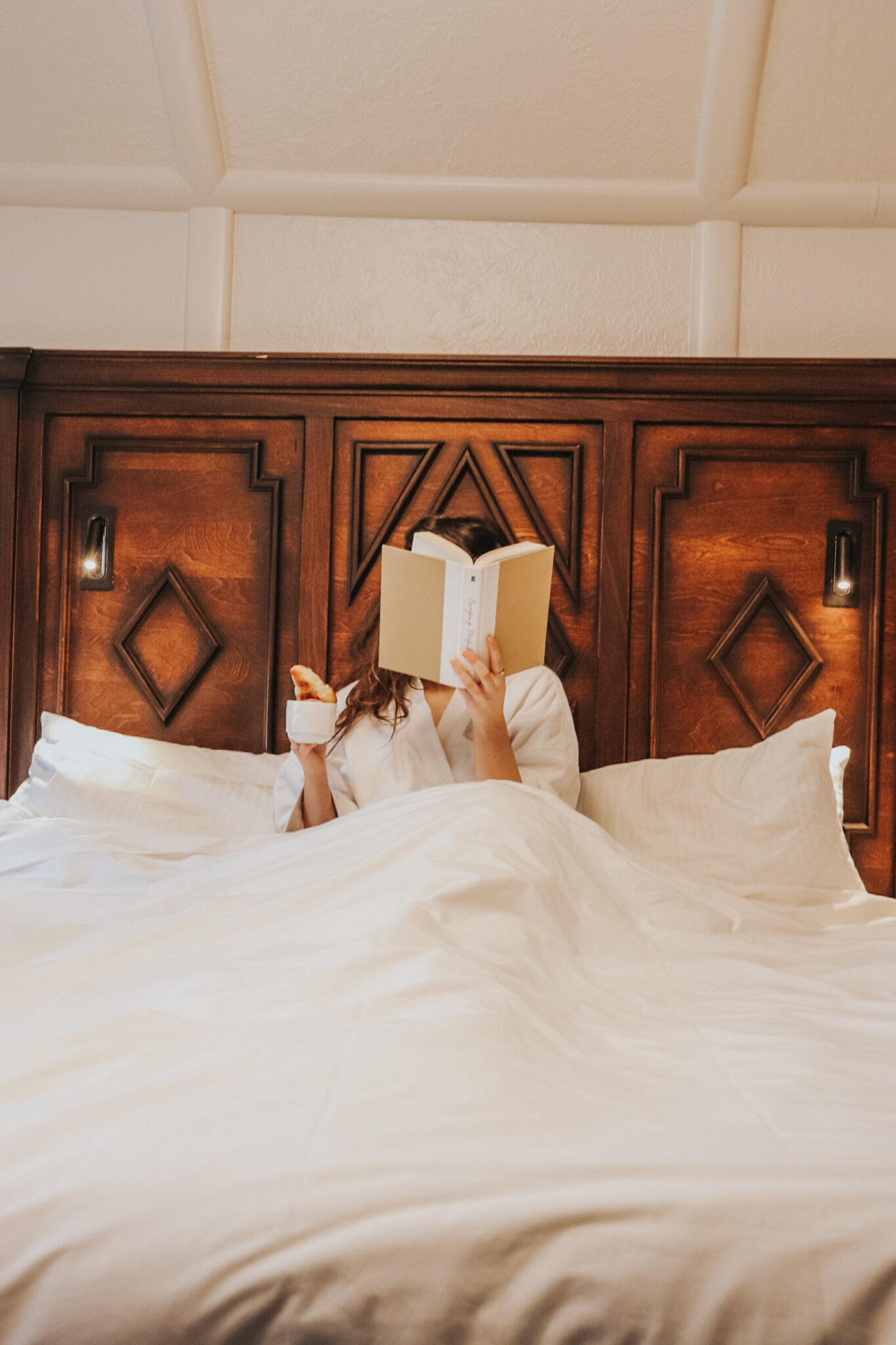 For a little more in-depth relaxation, the spa offers a range of massage therapy treatments and divine body treatments like scrubs and wraps. In the heart of winter, don't forget to take care of yourself. Spa Fairmont Le Château Montebello is open to hotel guests and external clients by appointment.
Montebello Destination
Montebello is a destination with unique attractions. At the heart of this picturesque village is a well-rooted local culture, a passion for fine products and the desire to discover its wide open spaces.
Skating Ring
In the heart of the village of Montebello, behind the Tourist Information Center is an ice ring accessible to visitors and locals alike. A magical place where you can indulge in leisure skating.
Open every day until 10 pm. Please note that you must bring your own skates, hockey is not permitted.
The 3 gourmet must-haves
Passionate about local products worthy of our roots, the artisans of Montebello have perfected the art of making beer, chocolate and cheese. It's hard not to score your visit to Montebello without indulging in one, or all three, of these gourmet must-haves.
Fromagerie Montebello, Chocomotive and Brasseurs de Montebello are located on Main Street in Montebello. Learn more
Montebello Mountain Bike
This winter, have fun on 20 kilometers of groomed trails aboard a fatbike! This brand new activity in Montebello is gaining in popularity and allows you to explore groomed trails in the heart of nature. Its welcome center is located on-site at Château Montebello.
Montebello Vélo de Montagne offers access to trails and fatbike rentals suitable for the whole family. Learn more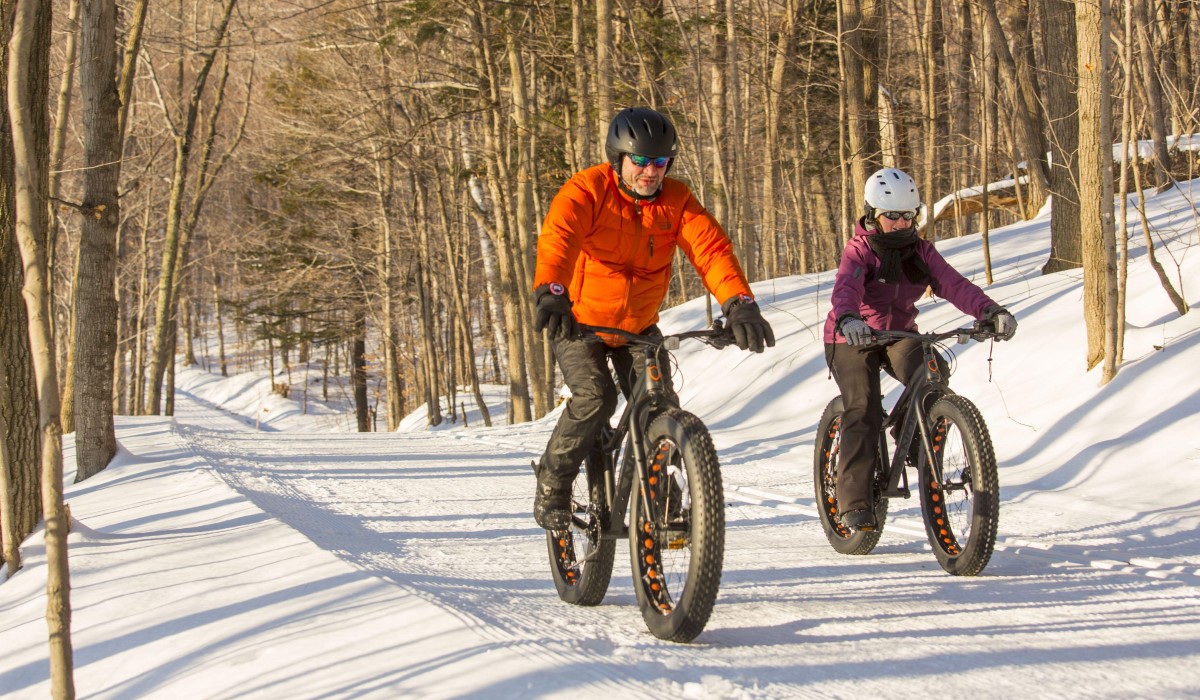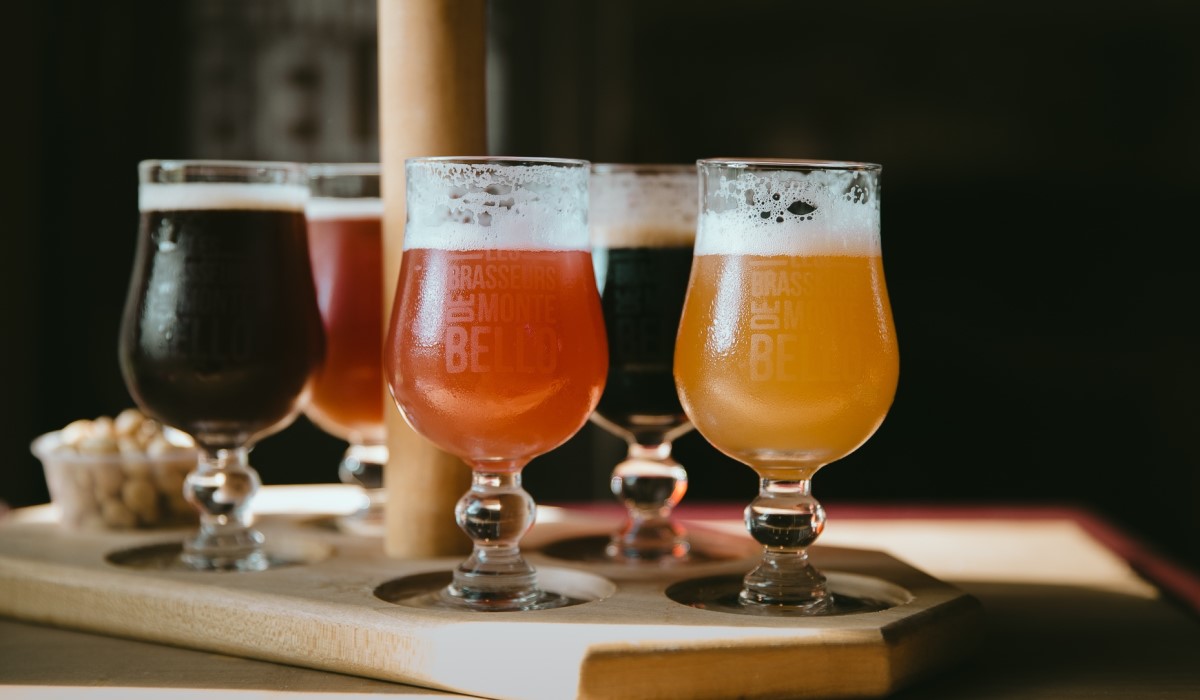 Parc Omega
Parc Omega is the discovery of Canada through its nature, its wildlife, the history and the spirit and culture of the 11 First Nations of Quebec. Feed carrots to elk and fallow deer, watch a pack of wolves in their natural habitat or admire mountain goats on top of a rock wall. This unique outing will allow you to see Quebec animals as you have never seen them before.
Parc Omega is located 4 km from Château Montebello and its course lasts about 2h30. Learn more
Kenauk Nature
Escape and enjoy one of the largest private nature reserves in North America. This 65,000 acre nature reserve is an awe-inspiring natural spot that is definitely worth a visit for some fresh air. In winter, cross-country skiing and snowshoeing take center stage on a range of trails for all levels. Also, don't miss a dog sled ride for a unique experience.
Kenauk Nature is located 8 km from Château Montebello. Registered hotel guests have access to cross-country skiing, snowshoeing and hiking trails.
---
As always, caring for you is our top priority. Our elevated health and safety protocols are there to ease your mind and keep you safe. Learn more about the extensive measures we are taking to safeguard, protect and care for our valued guests and employees. Learn more at AllSafeAndWell.com.
For up-to-date information on the services and activities currently offered at the hotel, please consult our FAQ Travel page.