indoor Pool & health
With the cold weather fast approaching, relax in our large indoor aquatic center. With our 23-metre swimming pool and other facilities, you'll find everything you need to relax and work out, while staying out of the cold, rain and snow.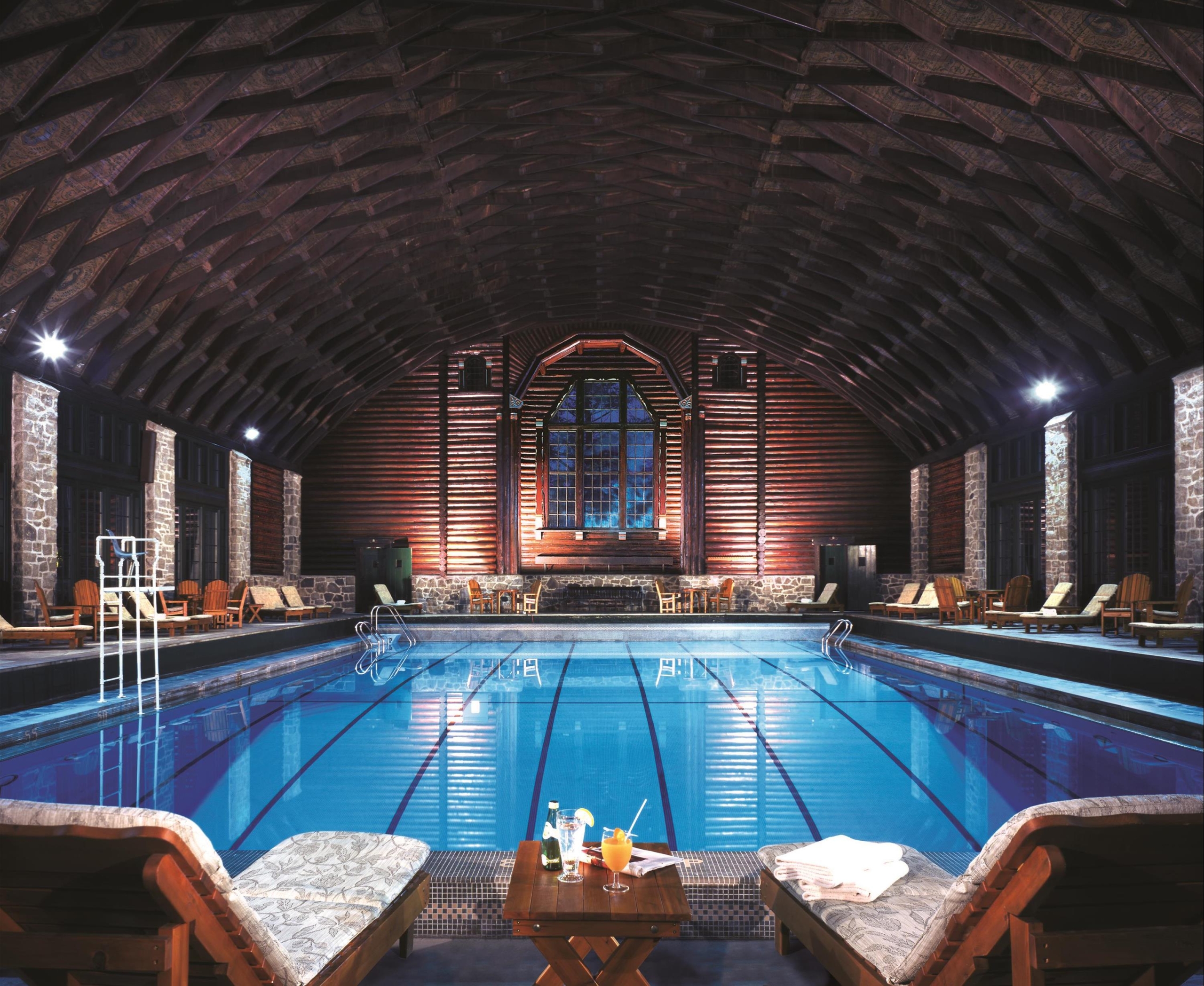 Here you'll find comfort and quality time alone or with your family. Swim a few laps or have fun in the water before relaxing on one of our loungers or hot tubs, with a good book in hand.
HOURS
Monday to Thursday from 9 am to 1 pm and 2 pm to 8 pm (closed between 1 pm and 2 pm)
Friday to Sunday from 8 am to 9 pm
ACCESS
No reservation required to access the indoor pool.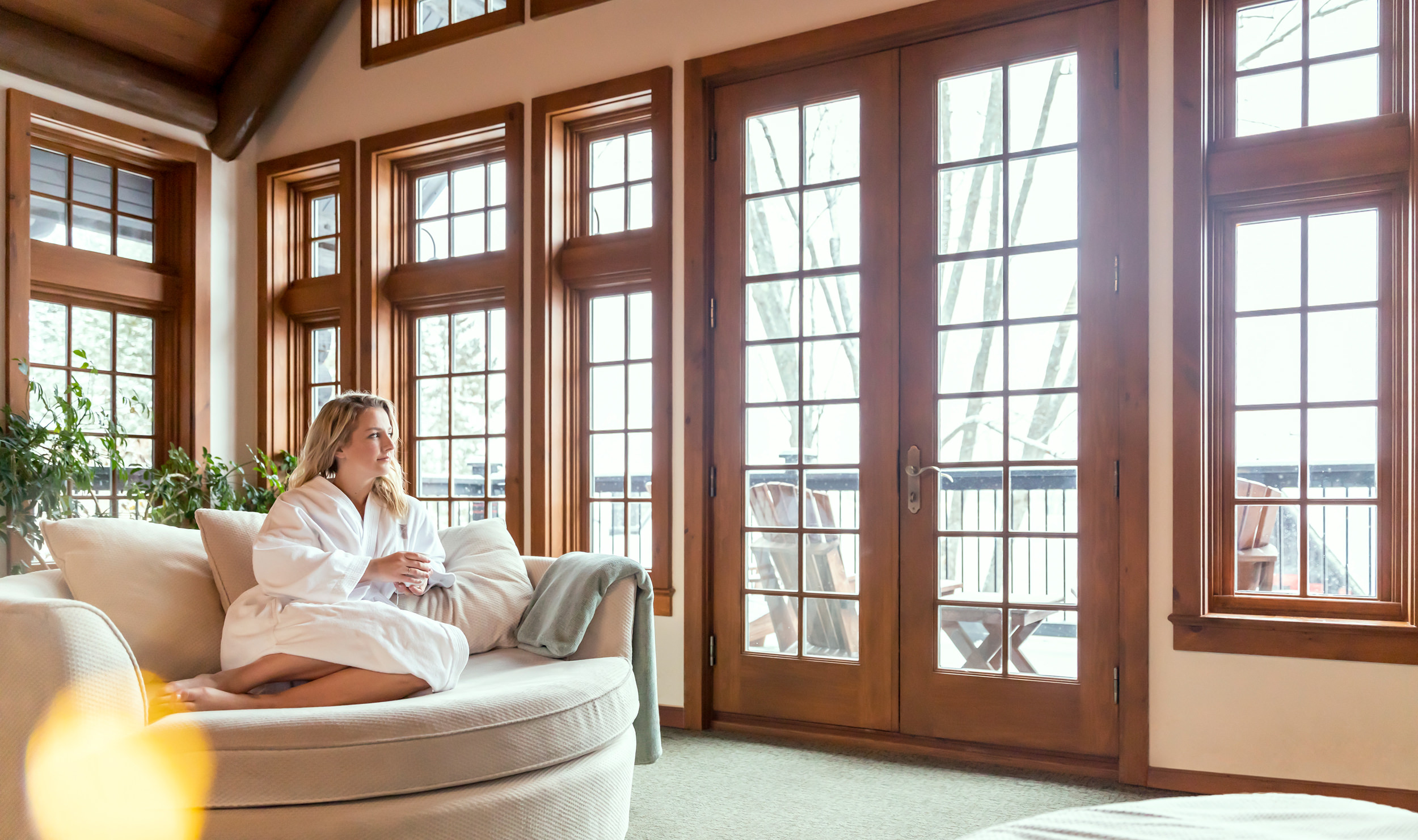 Spa
Spa Fairmont Le Château Montebello is a warm and comfortable sanctuary, the ideal place to regain your equilibrium. As in a traditional Quebec home, the fireplace in our main living room is the place where our guests relax to admire nature.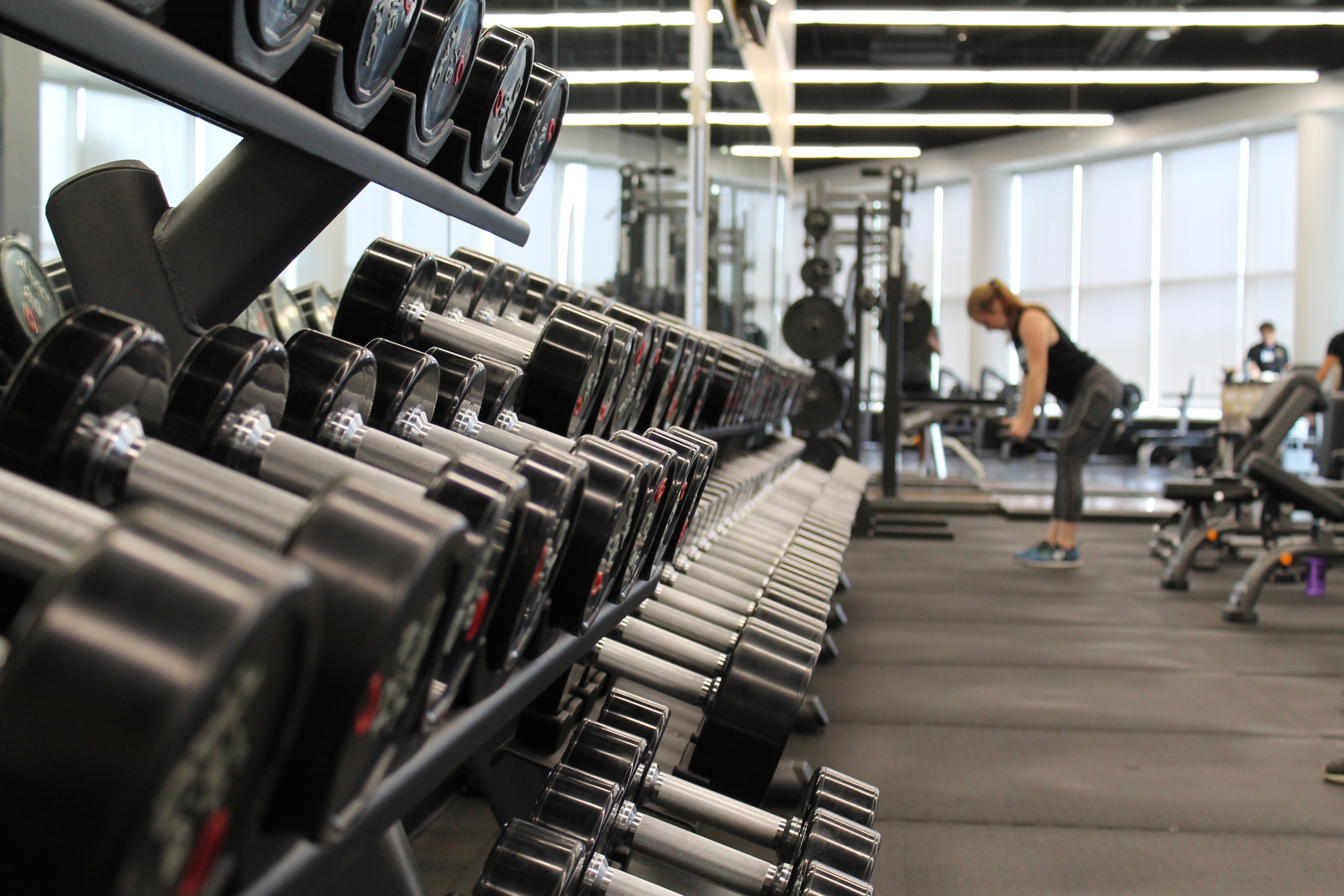 Fitness & Health Club
Play tennis or squash at the indoor courts or lift weights in the fully equipped Health Club, a modern, full-service gym with the latest in top-quality cardio and weight training equipment.
Pools & Cabanas
The outdoor aquatic facilities are closed for the season. Look out for them again next summer in June, but in the meantime enjoy our indoor aquatic center!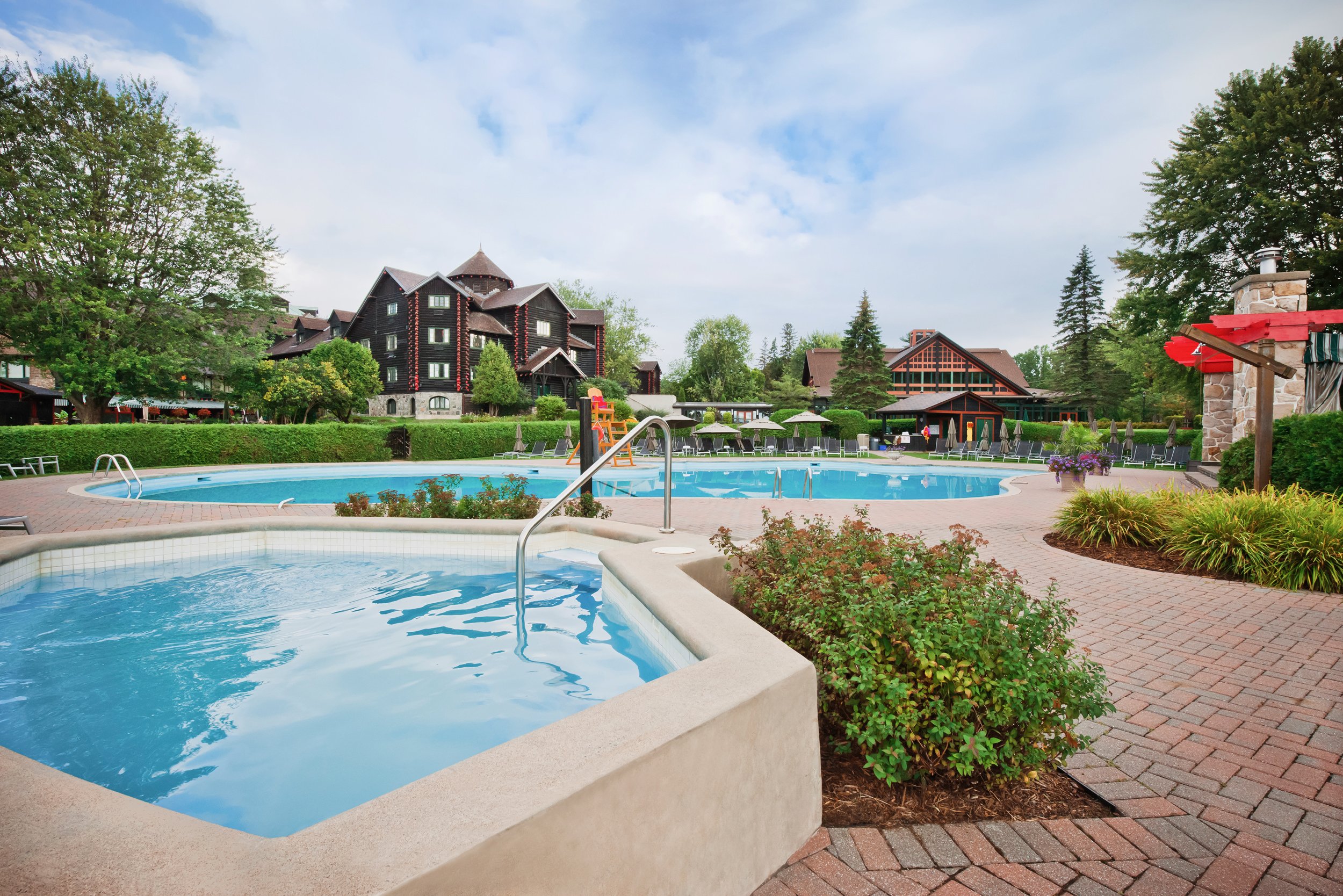 Outdoor Pool
Our outdoor pool will convince you that Montebello's riverside resort is the ultimate place to be this summer!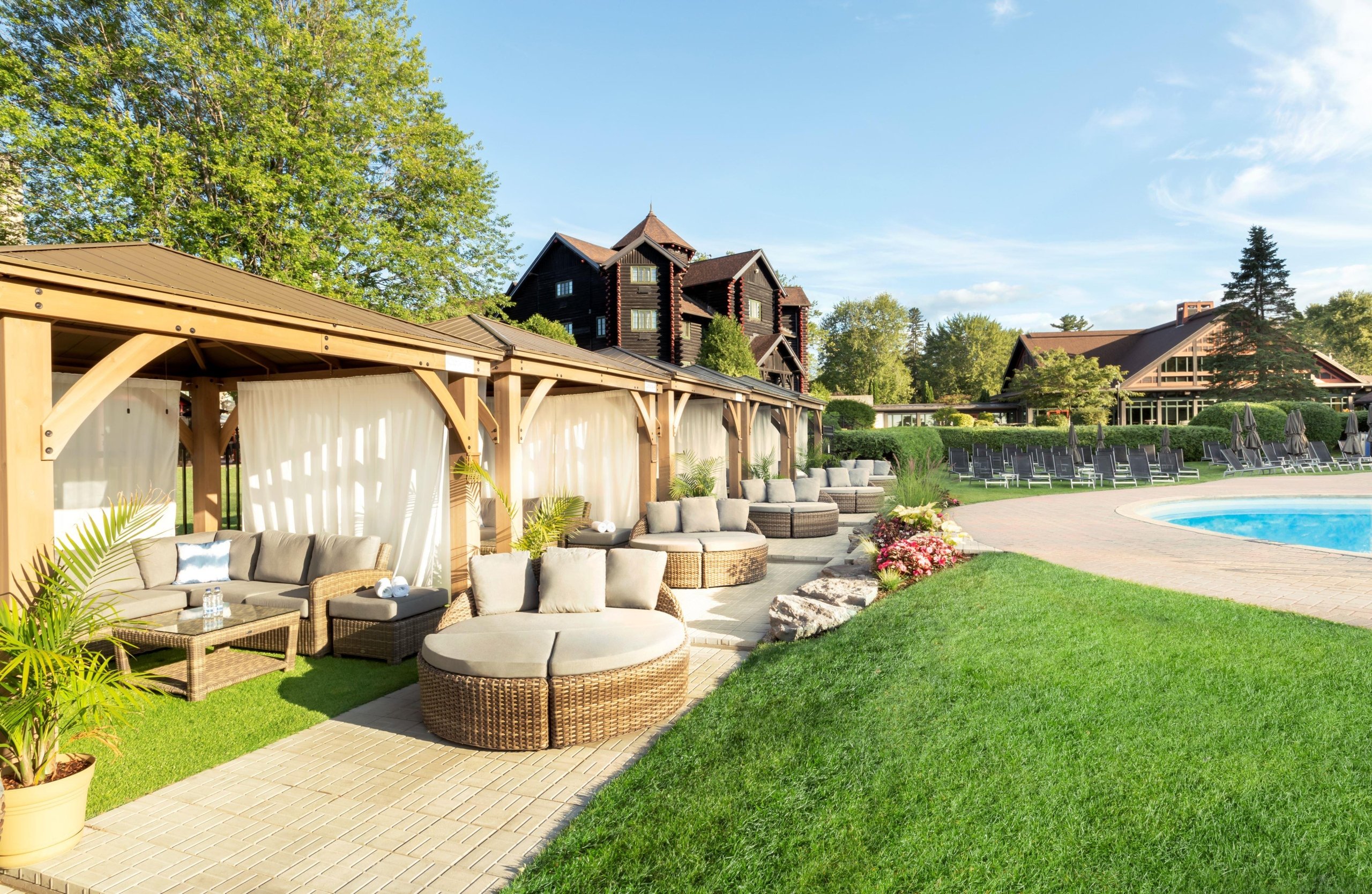 Cabanas
Cabanas are a summer must. Soak up the sun and admire the view of the Ottawa River as the boats cruise by.
Exclusive Offers and Updates from Fairmont Le Château Montebello