Culinary Experience
Eating out, or in, on the resort is a festive tour-de-force for the taste buds. Our kitchen conjures the best in seasonal, locally inspired cuisine. Gather over colourful cuisine that's fresh and sophisticated, yet straightforward, in the resort's iconic restaurant with distinctive log-cabin flair and picturesque river panoramas. Try some of the top reimagined dishes from Quebec and the region, expertly prepared and artfully presented. Dining at the resort is a delight, always accompanied by our warm and gracious Quebecois hospitality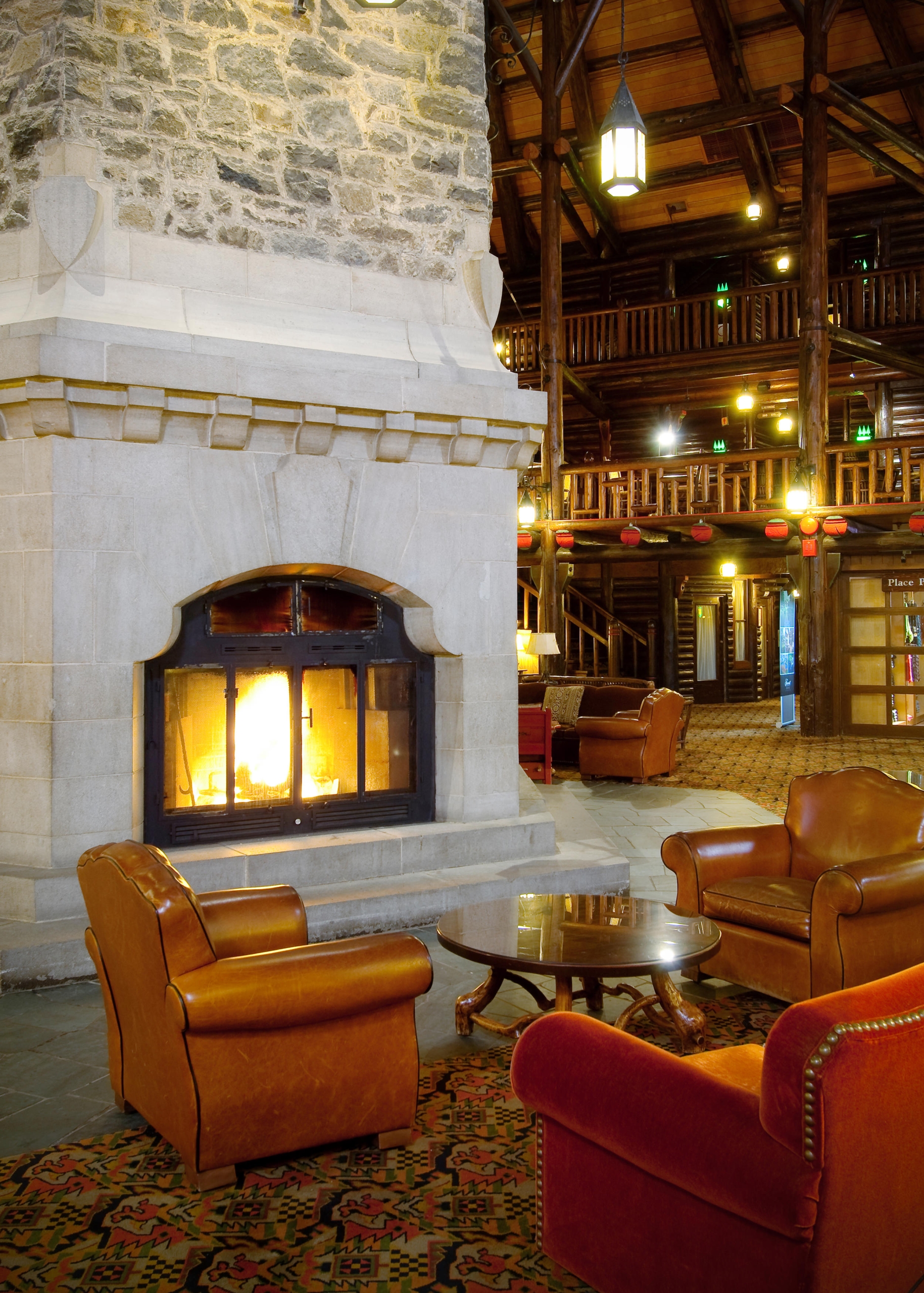 Linger with legends in the iconic lounge of the world's largest log cabin, a storied spot where royalty and private club members once met, mingled and toasted the day's triumphs.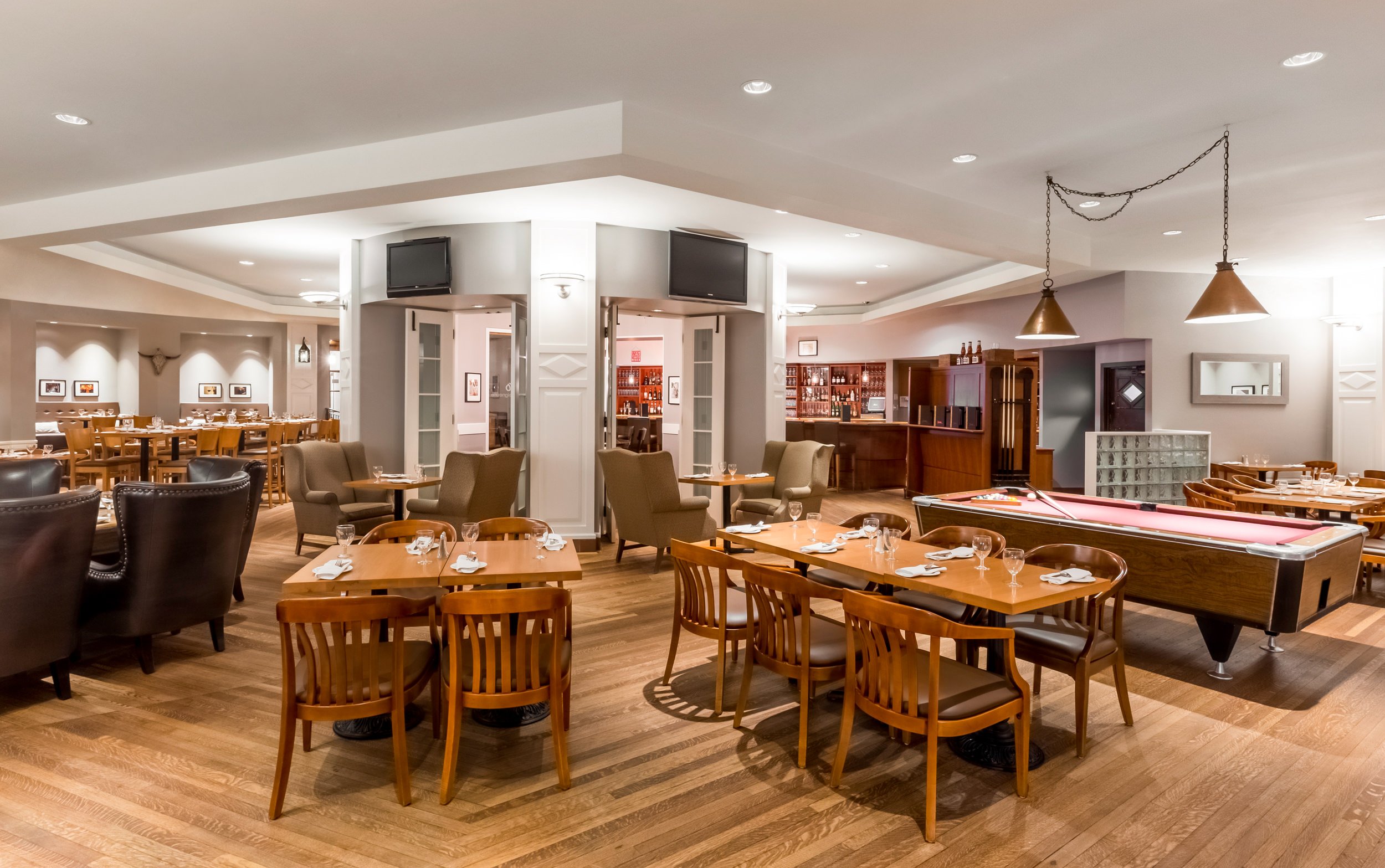 Stop in for after-hours entertainment, Happy Hour or an informal dinner at our contemporary bistro. Settle into a leather wingback or pull up a chair at the bar and let the socializing begin. (Temporarily closed).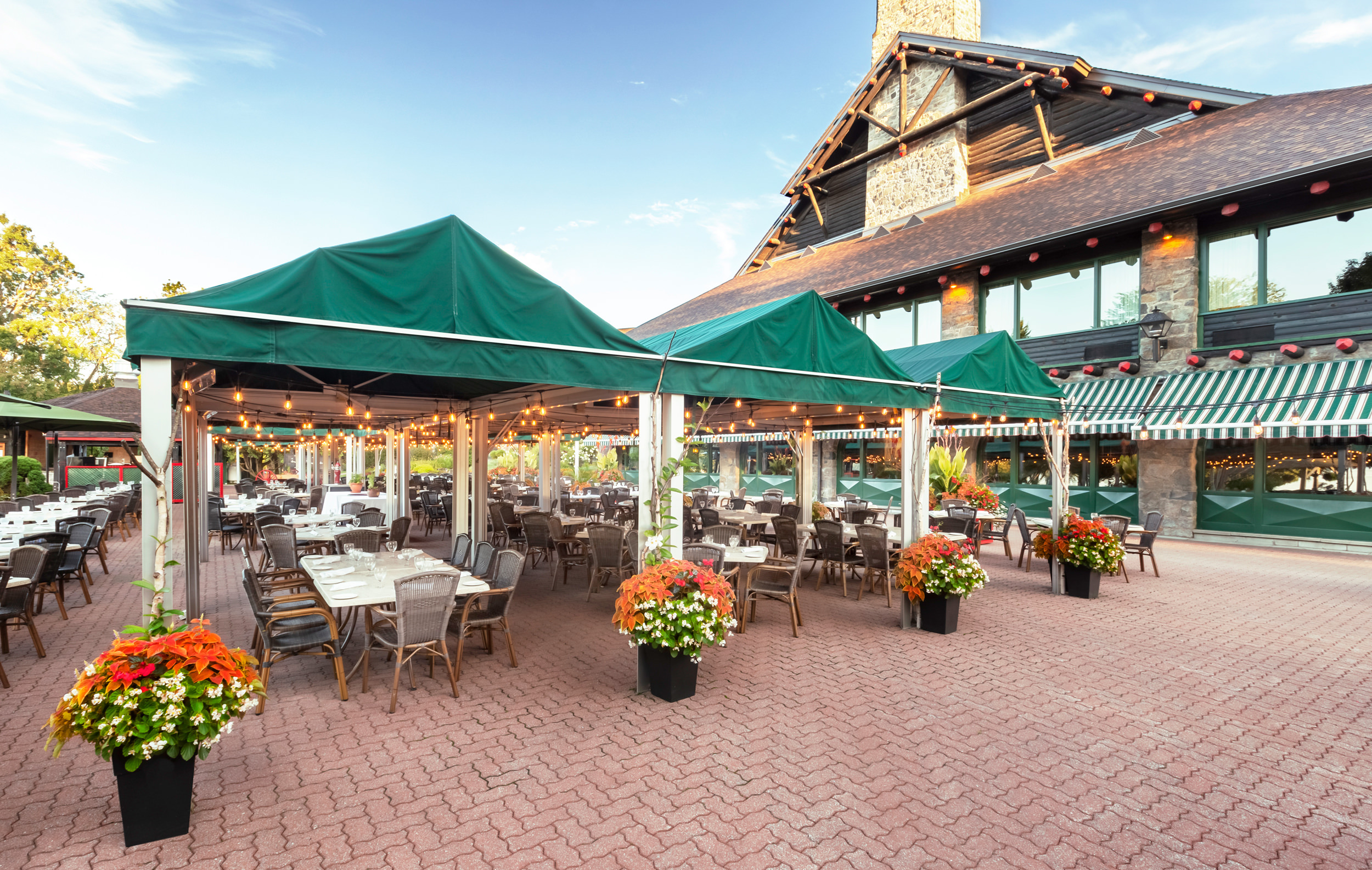 Barbecue & Terrace
Come and enjoy a unique family-style dining experience at Château Montebello's famous barbecue on our terrace overlooking the Ottawa River. An exquisite culinary experience awaits!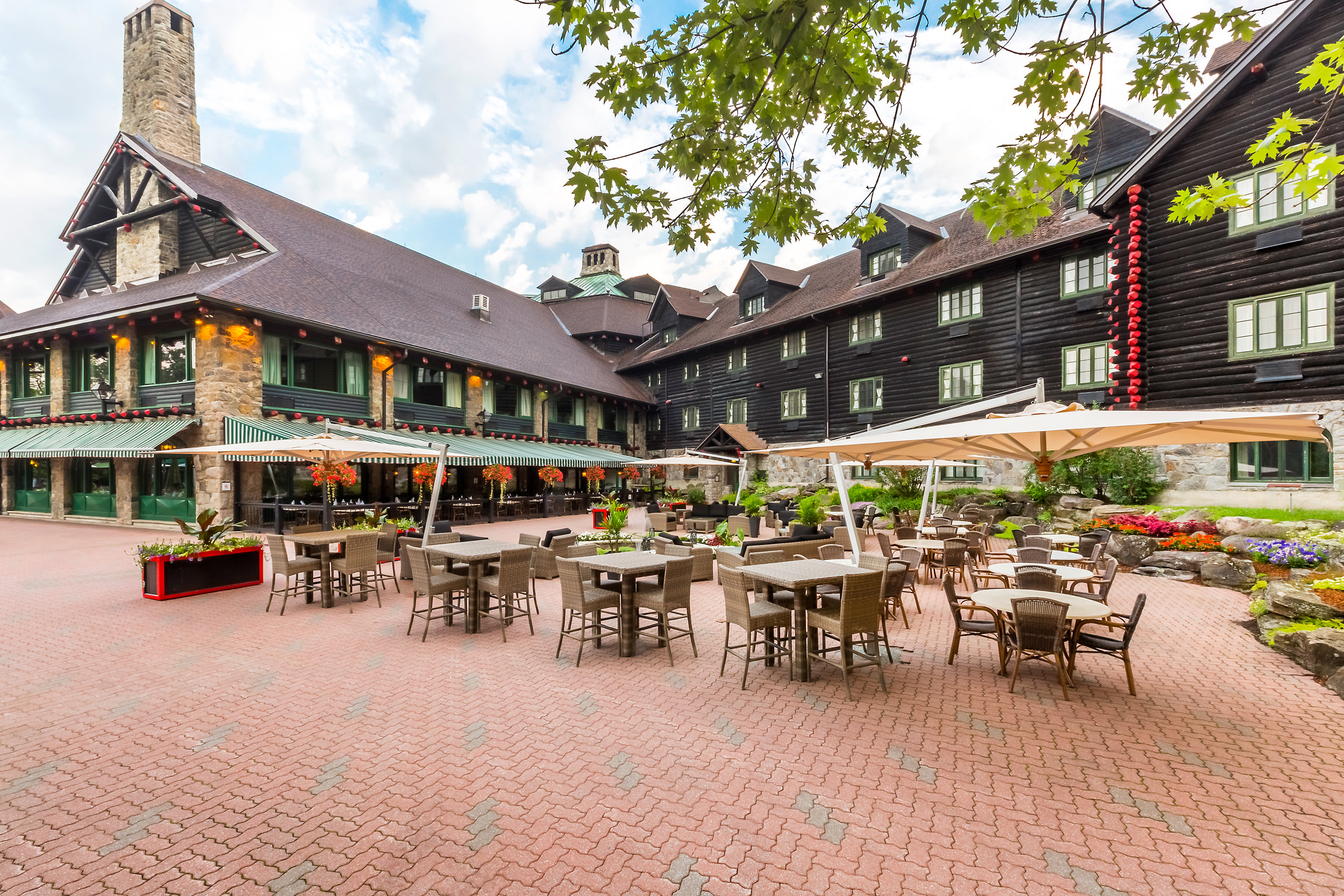 Le Riverain Terrace
Take advantage of sunny skies and warm temperatures with a casual meal on the brick terrace just outside the Château. Pull up a chair under a patio umbrella for a leisurely lunch.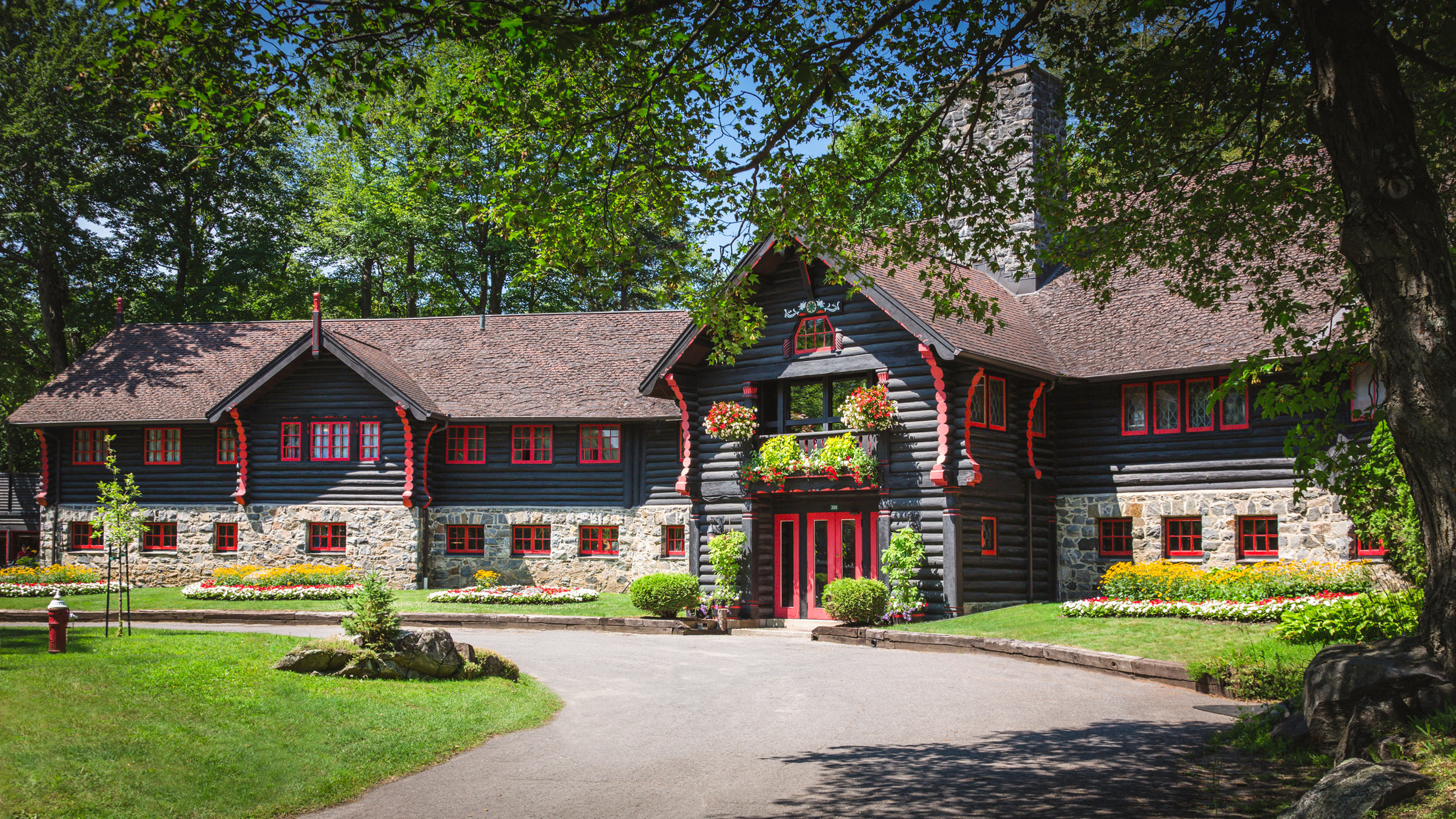 Bar Le Mulligan & Terrace
The clubhouse terrace overlooking the 18th hole is where you will want to be before or after your round. Take in the view while you enjoy a locally inspired snack or a refreshing beverage.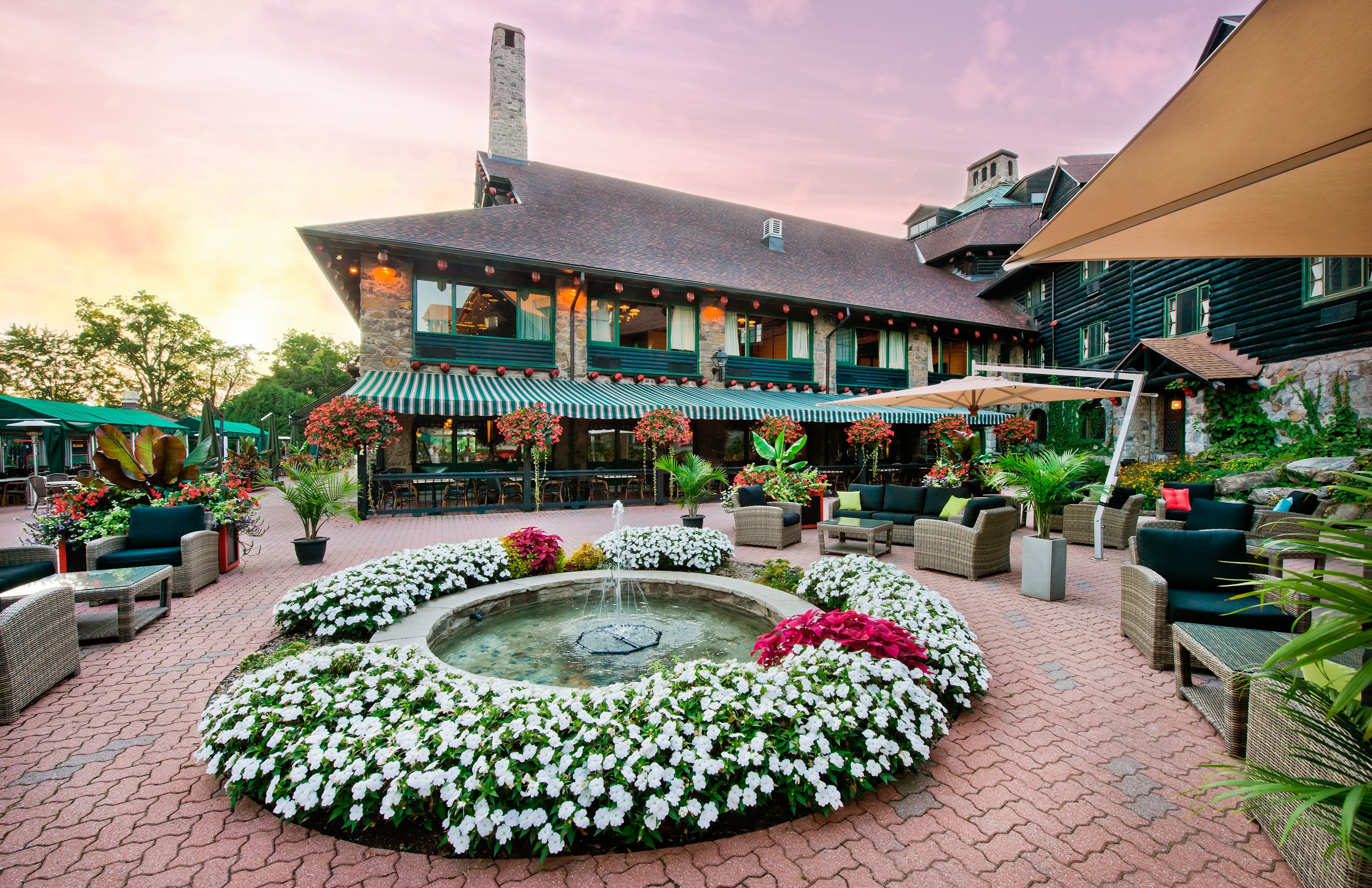 Veuve Clicquot

Terrace & Garden
In a 5 to 7 concept from Thursday to Saturday, the culinary team presents a selection of seafood and oysters paired with chilled Champagne. All in a groovy musical atmosphere!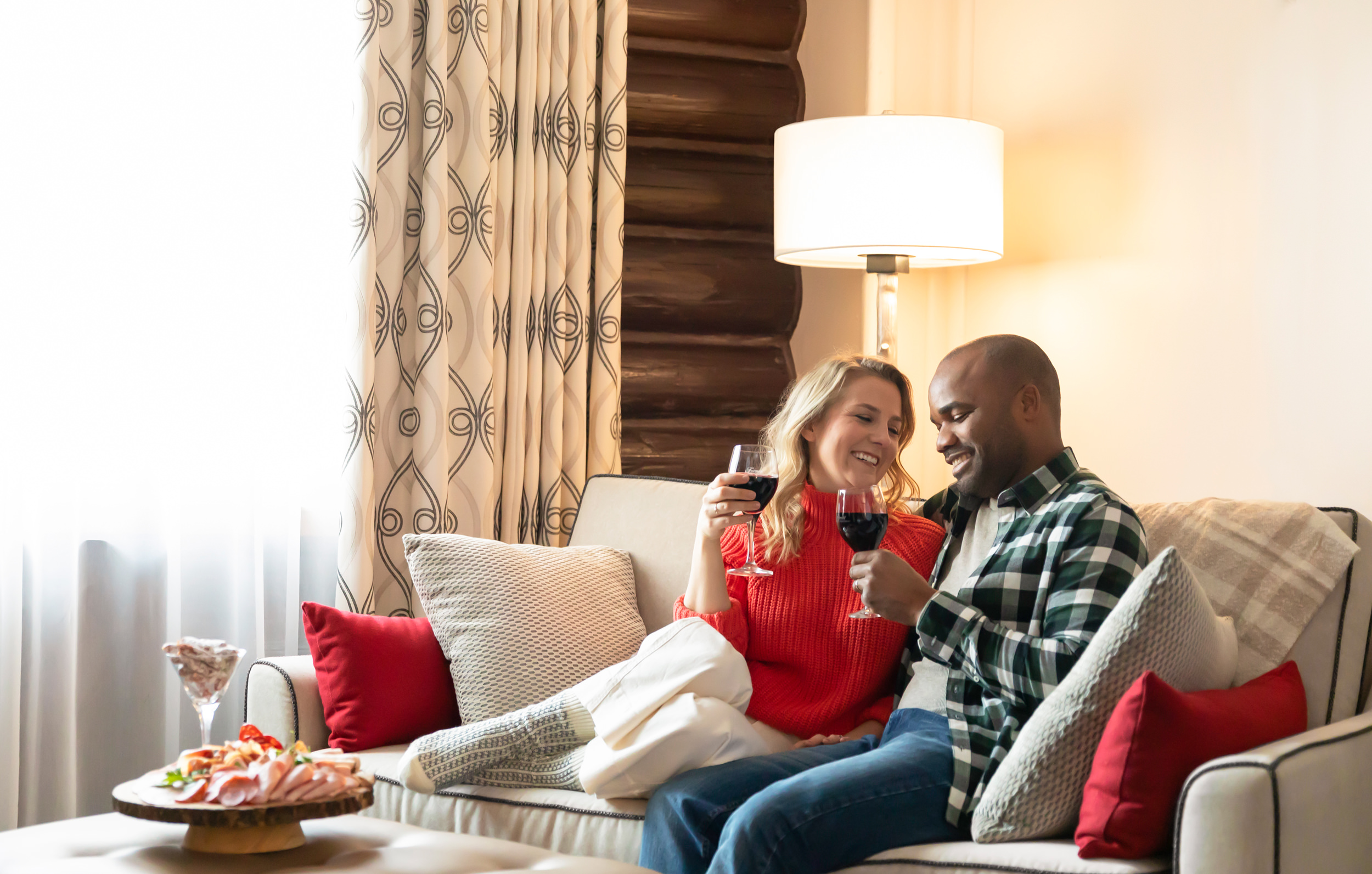 Turn your holiday into a true vacation when visiting our log cabin. From breakfast in bed, to your very own private cocktail hour or an intimate dinner for two, our in-room dining service covers it all.
Exclusive Offers and Updates from Fairmont Le Château Montebello