Along with movement, nutrition, sleep, and drinking water, don't forget to make deep relaxation a priority this fall. Spa Fairmont Le Château Montebello has a holistic approach to well-being, prioritizing the mind, body and spirit in all its treatments. This fall, dive into nature to regain your balance.
Massage Evasion Totale Montebello
A medium pressure massage with essential oils selected to reflect the forests and lakes of the area – enhancing your stay in the beautiful Outaouais region.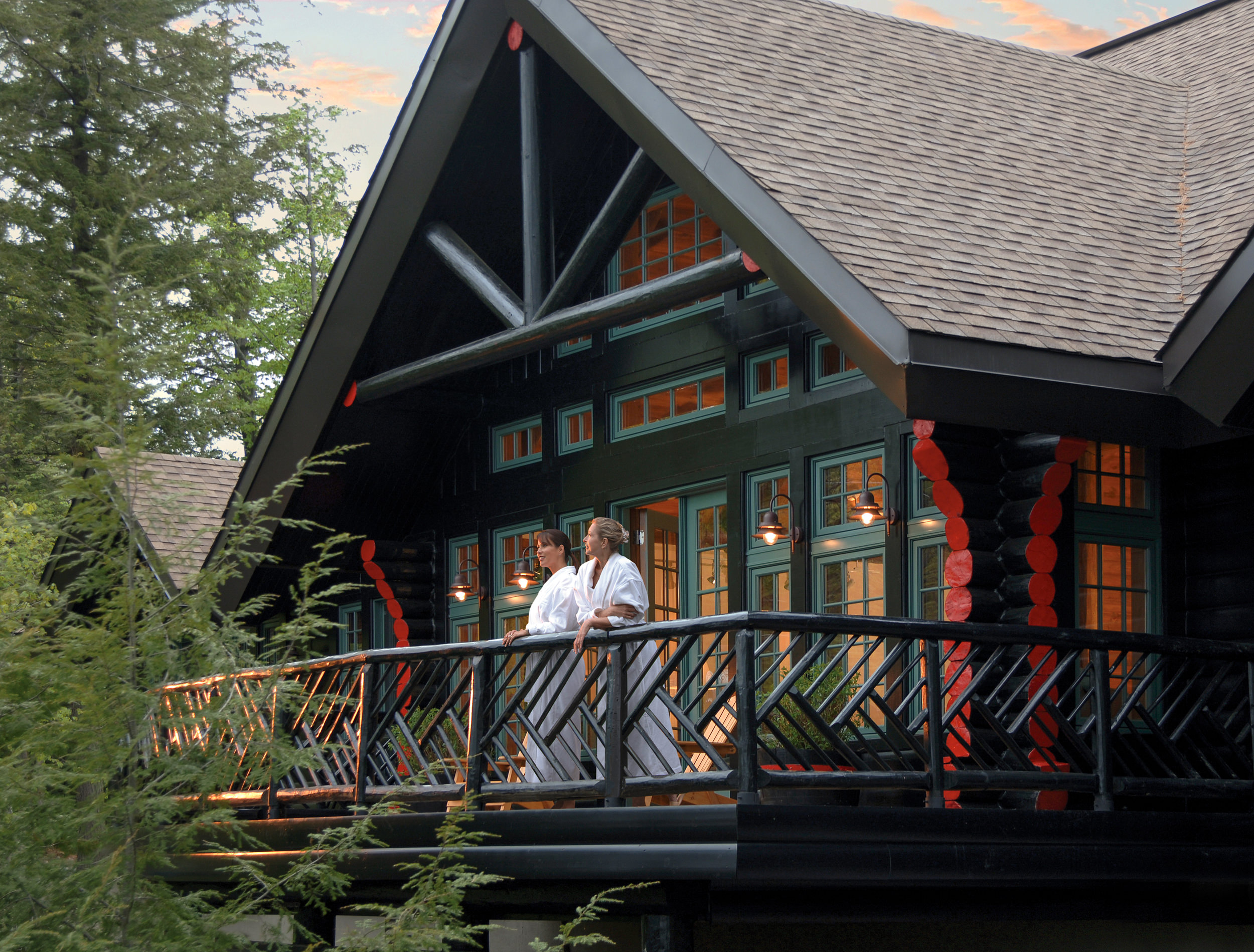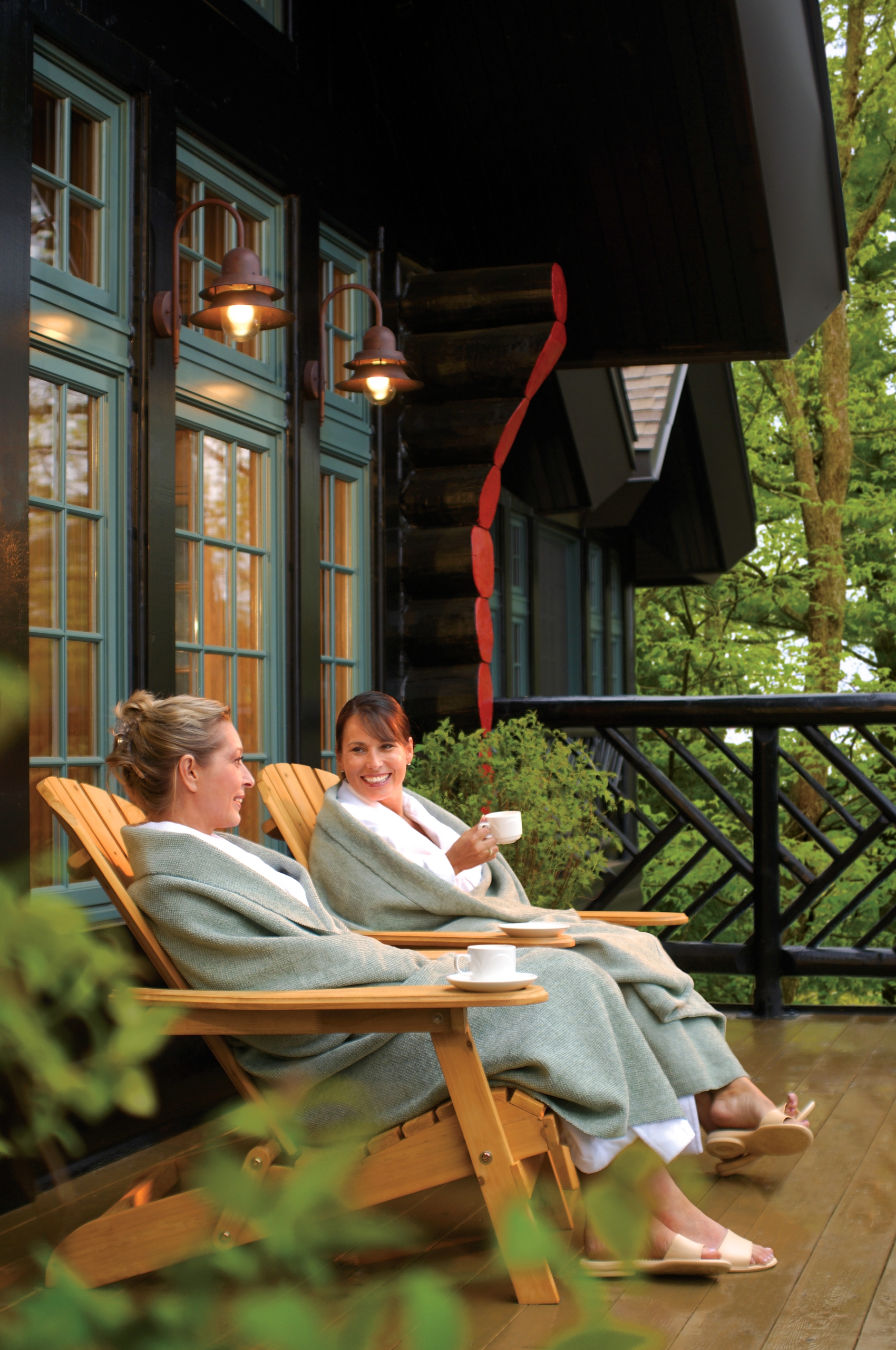 Join us under the Green Blanket
A simple item, a blanket, can call up so many memories of comfort, security and warmth: a favorite blanket from childhood that comforted… nestling into warmth and protection as the alarm clock rings loudly… or the hot sand of a relaxed summer picnic.
Green, the colour of the great Canadian outdoors, in turn, evokes nature's beautiful gifts: forests, grass, and lakes, all in balance with one another. It's fresh, clean, inspiring. Green is also the great healer; promoting deep slow breathing and helping us relax muscles, nerves and thoughts. It brings us into balance through our hearts, our breath and our place in the world.
---
Green is also the great healer; promoting deep slow breathing and helping us relax muscles, nerves and thoughts.
---
Green Blanket Body Wrap
A Montebello exclusive! It starts with a mild exfoliation preparing the skin for the super-rich Maple Body Butter that is lightly massaged into the skin. Enjoy a scalp massage while wrapped in the spa's signature green blanket allowing the body butter to soak into the skin. 90 minutes of pure Heaven!
Couples Suite
Salon La Source (meaning mineral springs), is your source for romance, renewal and reconnecting. Side by side massages by the fireplace in our luxurious spa suite is a perfect setting for romantic time together. Surrounded by lovely views of the river and marina, the suite features a fireplace, soaking tub for two, rain shower, and side-by-side treatment tables. Sit back, escape, and let us take care of you.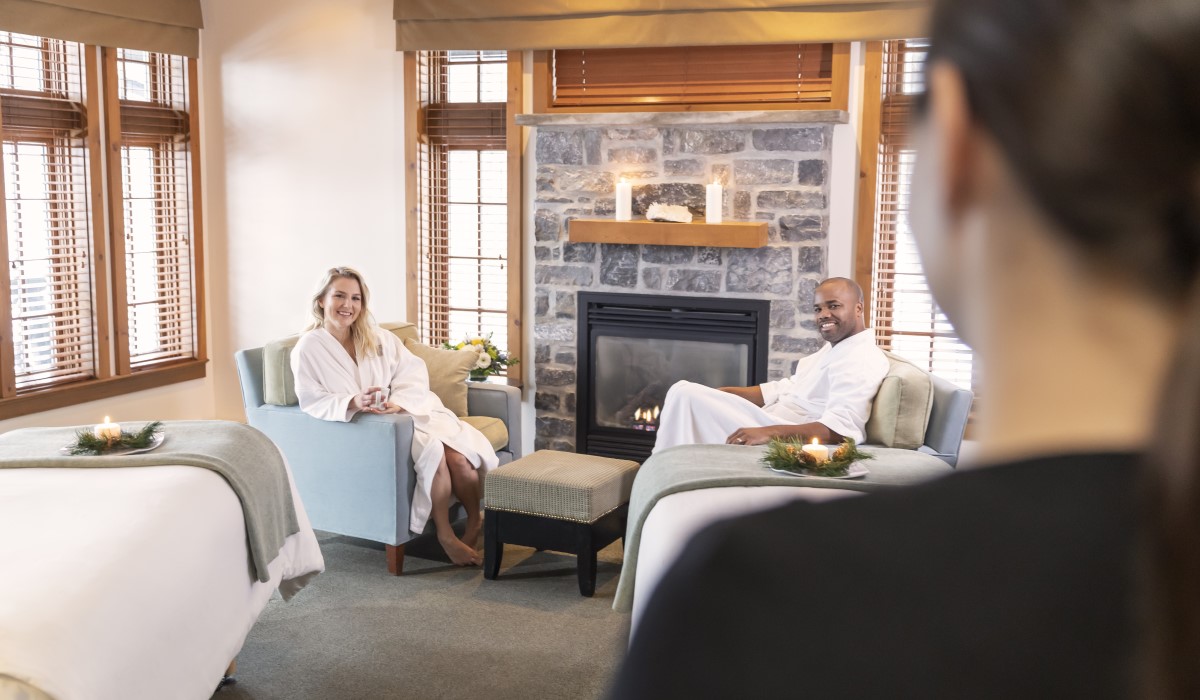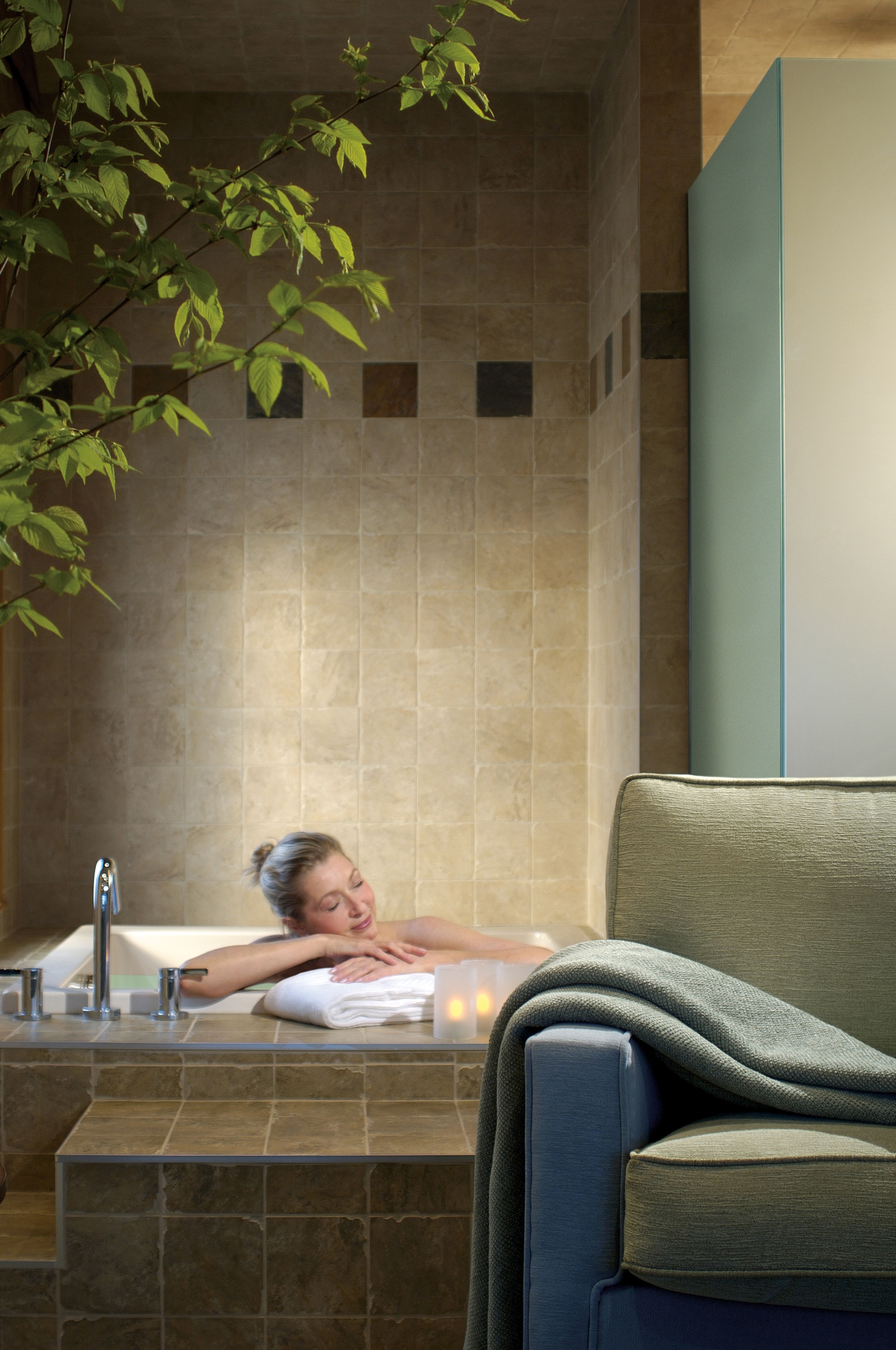 Intraceuticals Oxygen Facial Treatment
Pamper yourself like a star! Did you know that a variety of famous celebrities swear by the Intraceuticals Oxygen Facial? Intraceuticals is the new go-to facial experience that leaves your skin feeling rejuvenated. A single and relaxing treatment and the expression lines are reduced, the wrinkles are visibly blurred, the skin is more toned, smooth and firm.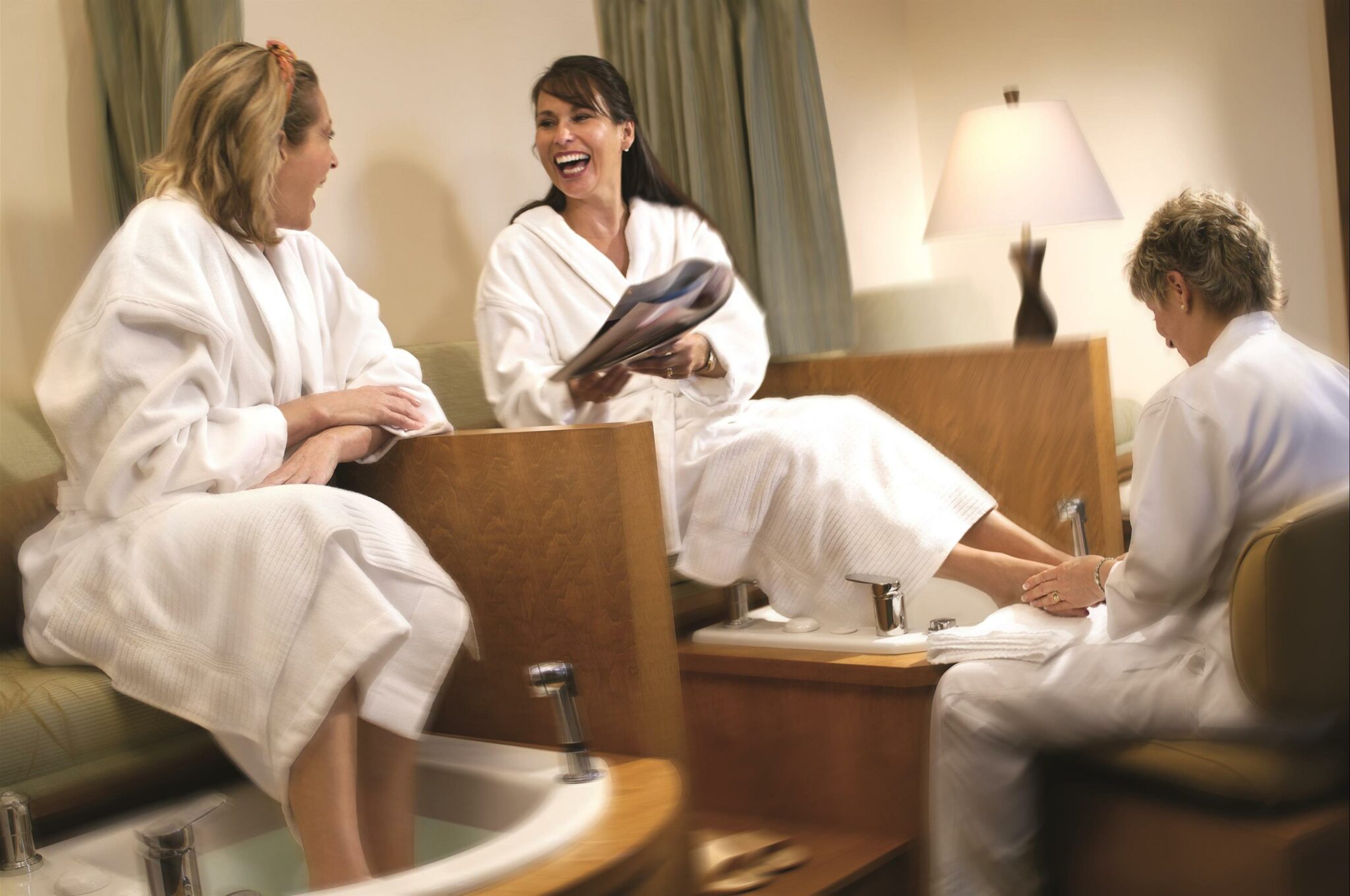 Girlfriends' Getaway
Sometimes the best remedy is some time with your girls. Time to connect, to laugh and to enjoy each other's company. Did you know that we have three manicure and pedicure stations? Wellness also comes in the form of nail polish and bubbly. Remember, mind, body and soul!
---
The spa is open Monday to Saturday from 10 am to 6 pm and Sunday from 10 am to 5 pm. Guests of the hotel and exterior clients alike are welcome. Spa guests also get to enjoy a complimentary access to the indoor pool. Please note that the vaccine passport is not required to access the spa, but is required to access the indoor pool. For more information or to book a spa treatment, please contact our team at 819 423 3099.