Clubhouse
Home of the prestigious Seigniory Club until 1970, the clubhouse offers all the amenities you are looking for before or after your round, including changing rooms with lockers and showers, a bar that offers a great menu and serves delicious drinks, a golf shop with knowledgeable and helpful staff, and a breathtaking terrace overlooking the 18th hole, that is according to us, Montebello's best kept secret.
LOCATION
300 du Chalet Road, Montebello
Quebec, Canada J0V 1L0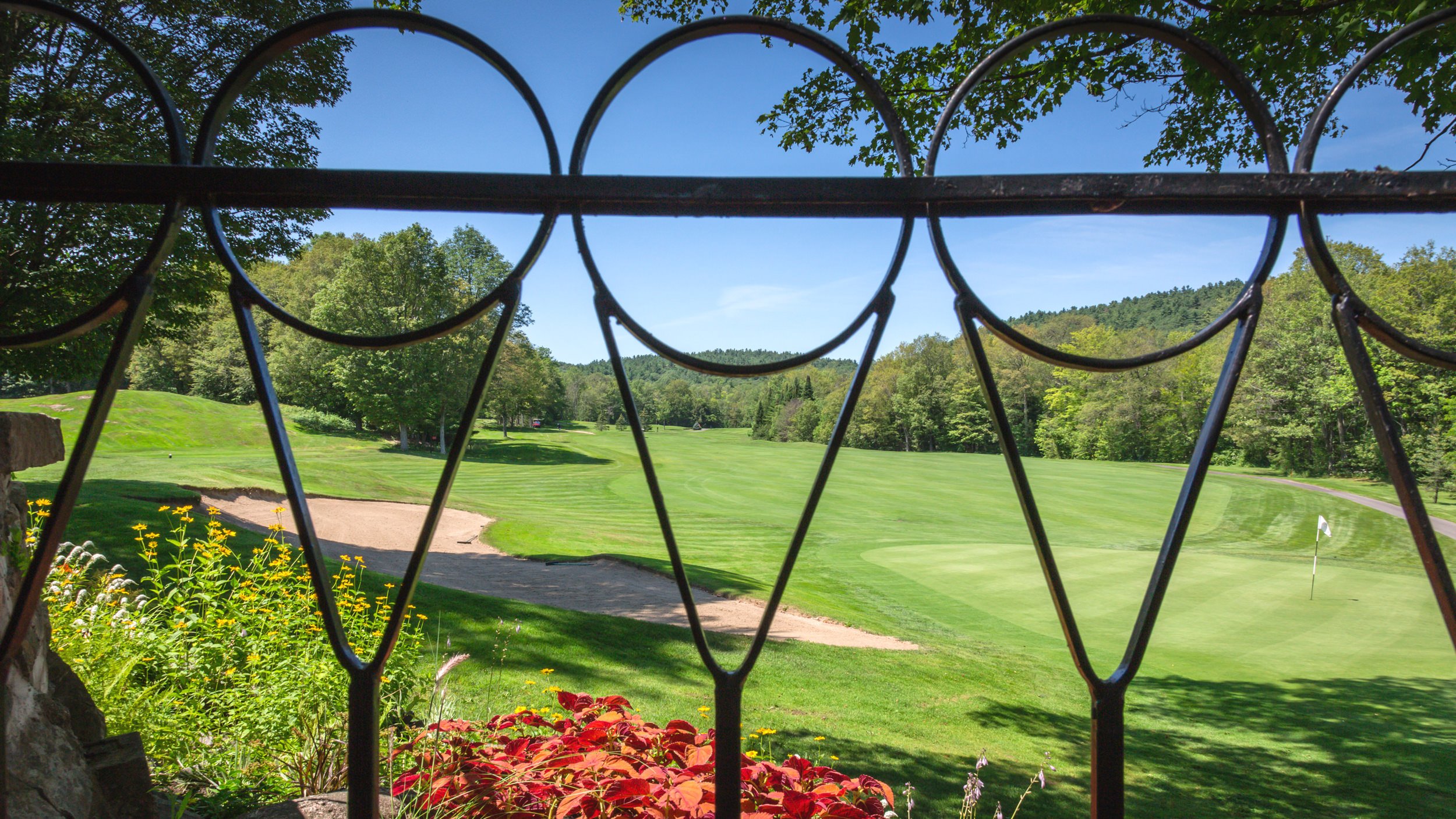 Our golf shop is fully stocked with high-end merchandise and beautiful products, all tastefully chosen by our team. We feature a wide selection of men's and ladies' clothing and accessories. Visit our shop to purchase a souvenir of your time with us, to select a prize for a tournament, to test out a new golf club our to restock on balls and tees before your round.
Additional Information
You are traveling from far away or were too excited about your trip to Montebello and left in a hurry? TaylorMade clubs and Adidas footwear are available for rent at the golf shop.
Rates:
$50 for a set of TaylorMade clubs
$12 for a pair of Adidas golf shoes
$10 for a TaylorMade driver
$5 for a TaylorMade iron
Taxes are extra. Please note that equipment rental is subject to availability.
We kindly ask that you wear a proper golf attire when playing a round on our course. This includes collared shirts, tailored pants or shorts, and appropriate footwear. Denim, track pants and shorts or sweat pants are not acceptable. Fairmont Le Château Montebello Golf Club is proud to be a metal-spike free facility.
Exclusive Offers and Updates from Fairmont Le Château Montebello