brp experience center
Discover the ultimate destination for four-season adventures in Quebec at the BRP Experience Center. As the world's first experience center owned by BRP to offer rental and guided experiences, Uncharted Society invites you to discover the thousands of acres of breathtaking old-growth forests and past outcroppings of the Canadian shield in the region surrounding Fairmont le Château Montebello.
LOCATION
392 Notre Dame
Montebello, QC J0V 1L0
HOURS
Thursday to Monday
8:30 am to 6:00 pm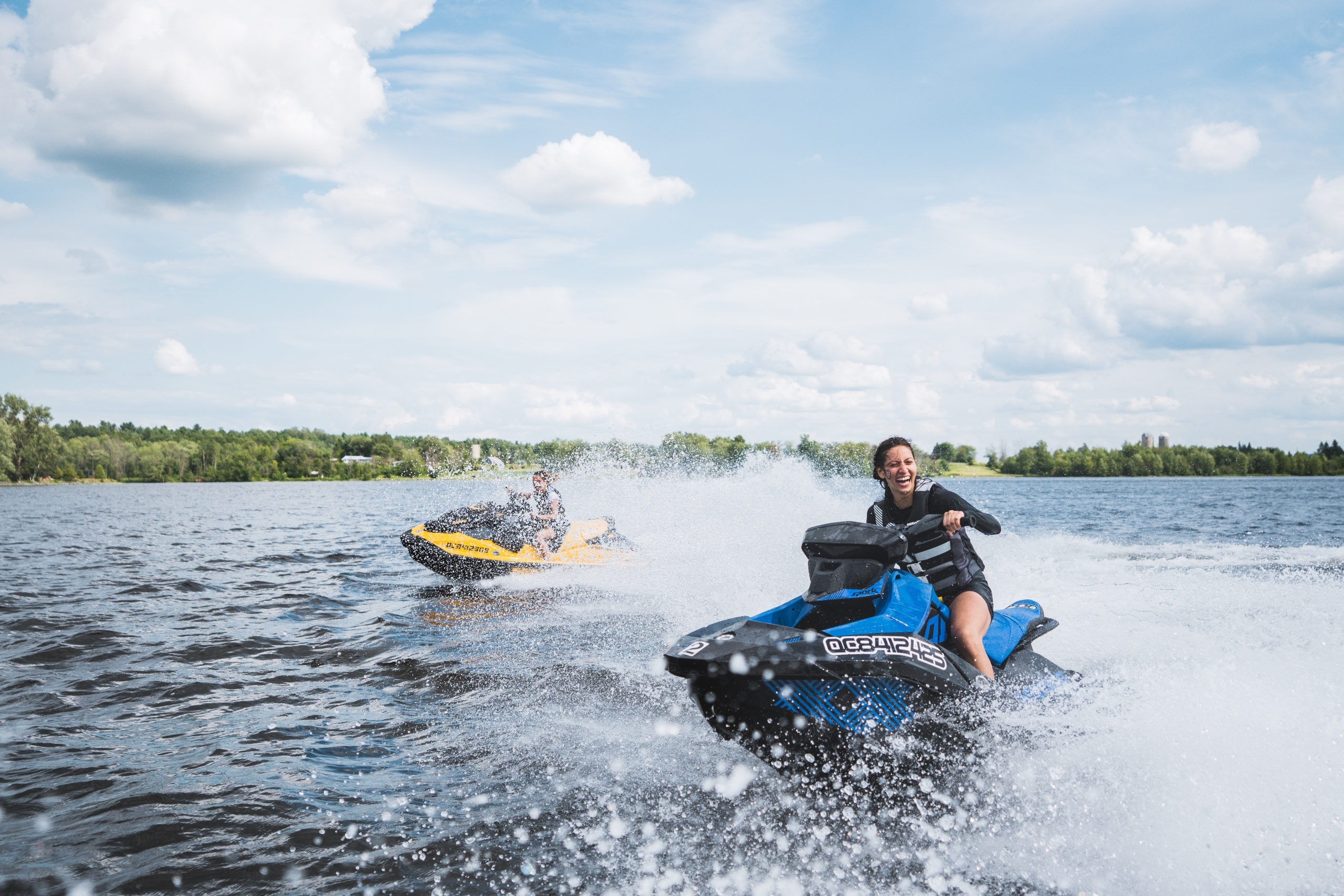 Like those who came to this region centuries ago, you can head out on your own amazing adventure on the Ottawa River aboard a Sea-Doo! Your expert guide will show you the best sites of this popular area as you cruise the river waves.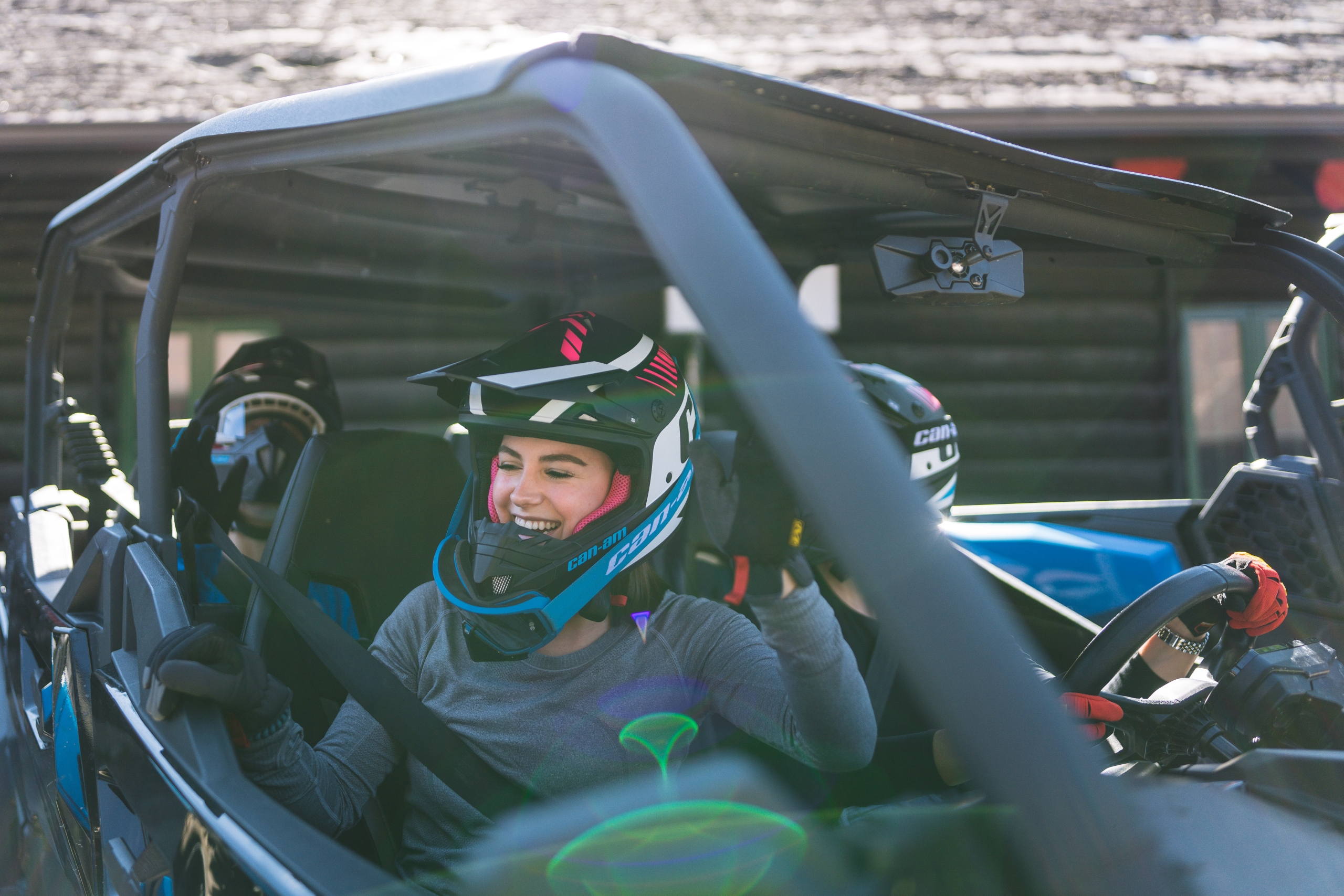 Take the backroads on your Can-Am Side by Side or ATV powersport vehicle. There is plenty of wildlife in this area so take a good look around. Your tour will be an absolute blast – guaranteed!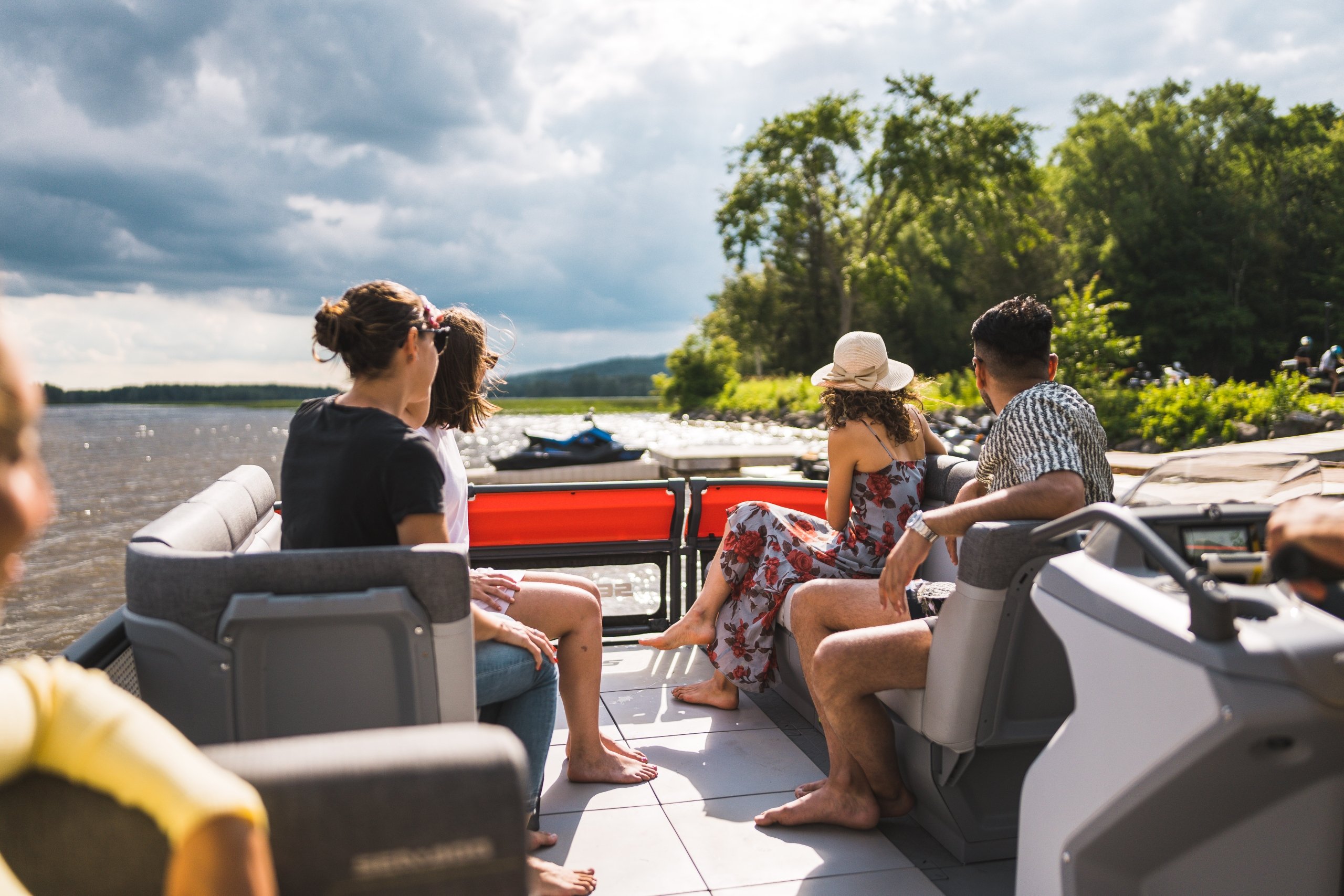 Chill with your crew
Cruising on the river, you and your crew will enjoy the fresh air and gorgeous scenery with drinks, food, and each other's company making lifetime memories.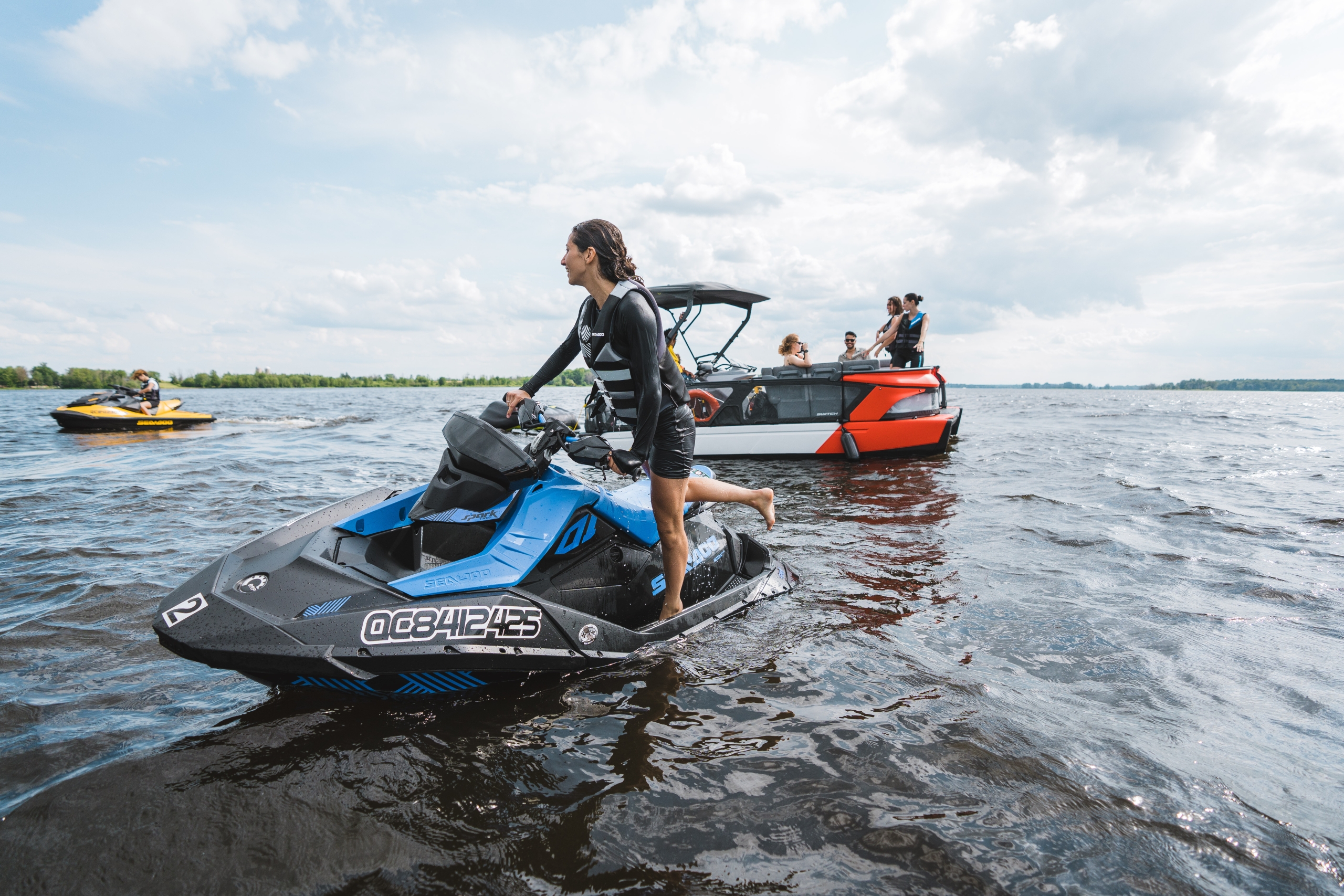 Enjoy the water
Picture it; it's a hot summer day and the sun is shining. It's the perfect day to head out and enjoy being on the water with a friend or with your family.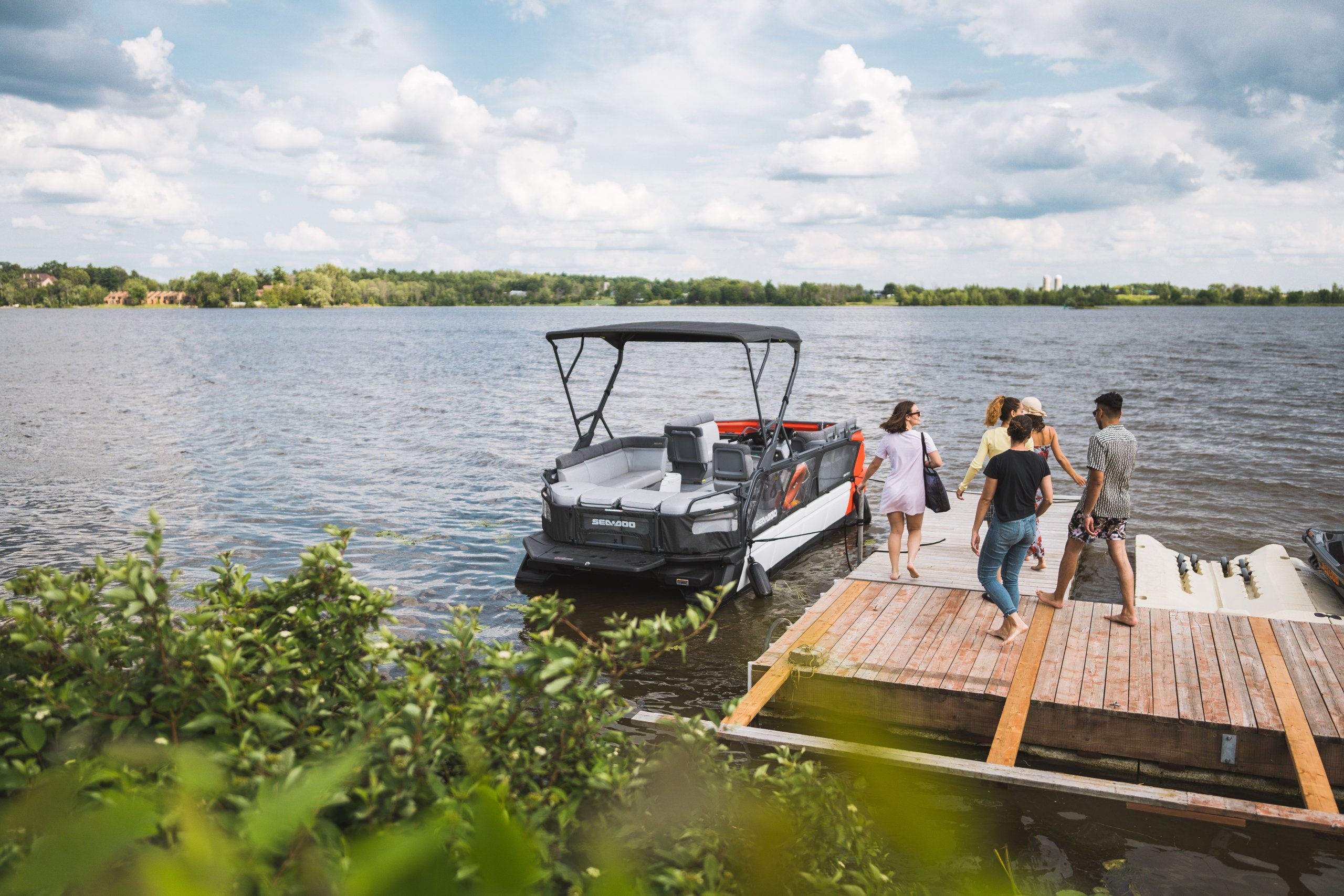 Explore guided adventures
Your comfortable ride on the state of the art Sea-Doo Switch pontoon, capably driven by a private guide, promises tons of excitement for you and your guests. Think about the memories you'll make, relaxing, taking in the scenery, enjoying some laughs.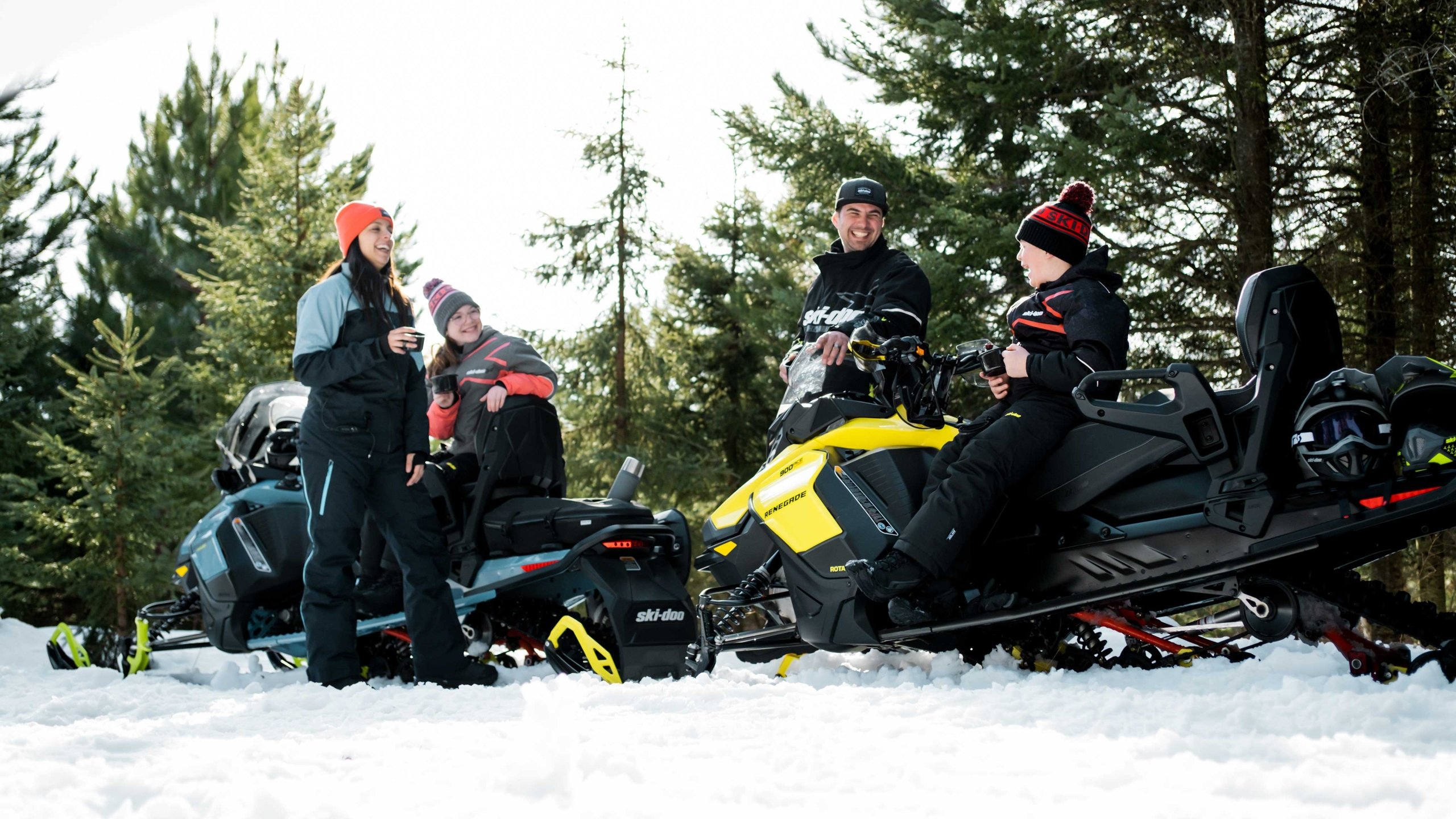 There is nothing like riding in the Canadian countryside, filled with endless fresh powder, clean air and tall snow-covered trees. With the Ski-Doo and Can-Am side-by-side or ATV, you are in for some real fun.
Exclusive Offers and Updates from Fairmont Le Château Montebello